Influencer marketing Service is more than just a buzzword now. Marketers are shelling out thousands of dollars and developing marketing strategies around influencers. The truth of the matter is, trust in business is declining. People now a days don't want to hear from the company, they want someone they trust to recommend products and services. Whether you're already using an influencer or deciding if influencers are right for you, here is your complete roundup of top influencers from beauty to tech and everything in between.
Top Influencers in Every Niche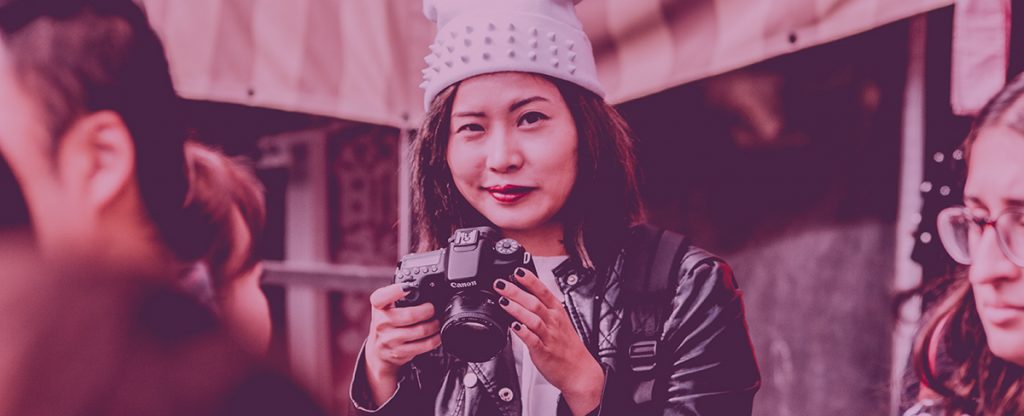 Best Influencers 2017
Sometimes, in the search for influencers who are a good fit for your brand, it can help to look at some of the most popular, best influencers out there. The best influencers of 2017 can help you set up criteria for your own influencer search in 2018 and beyond.  From stylish bloggers like Ingrid Nilson to YouTube comedians like Colleen Ballinger, let this all inclusive list be your guiding light on what and who is trending. Check out our list of the Best Influencers 2017!

Top Fashion Instagram Influencers
With its image-focused appeal, it only makes sense fashion is one of the most popular categories on Instagram. After all, what better way to show off an OOTD than to photograph it from multiple angels and add a flattering filter? Many of these Instagram fashion stars have gone on to use their influence to create their own line, like plus-sized swimwear creator, Gabi Gregg, and Jenn Im's personal line, Eggie.  Take a look at these top, fashionable Instagram influencers, plus many more. Check out our list of the Top Fashion Instagram Influencers!

Top Healthcare Influencers
The top healthcare influencers include a mix of providers and advocates, from yoga masters like Amanda Bisk to family physicians like Joel Fuhrman, MD– all use their influence and reputation to help make healthcare better for all.  These influencers are there to make sure people are getting the right care, to promote new, innovative medications and treatments, and to help demystify current healthcare laws and insurance coverage. Learn from the pros on the multifaceted industry of healthcare. Check out our list of the Top Healthcare Influencers!

Top Art Influencers
At one point in time, art might have been closed off — stuck in museums, or in the homes of the very wealthy.  But thanks to Instagram and social media today, art is available for all. Get to know some of the art world's movers and shakers like street artists Banksy and Gaita, or curators like Kimberly Drew's Museum Mammy with the Met. Check out our list of today's Top Art Influencers!

Top Female Influencers
The future of influence is female. From beauty experts like, Huda Kattan, to fitness gurus, like Kayla Itsines, women are crushing it when it comes to online influence. Get to know some of the top female influencers and what they are interested in. Check out our list of the Top Female Influencers!

Top Startup Influencers
Every year, entrepreneurs found about 100 million businesses, which works out to about three new companies every second.  No matter what sort business you're into, this list includes words of wisdom from the pros who have done it all. Top startup influencers include household names like Shark Tank star, Marc Cuban, and Huffington Post founder, Arianna Huffington, along with lesser known influencers like life coach, Gabby Bernstein– who promotes a working lifestyle with less stress. Check out our list of the Top Startup Influencers!

Top Ecommerce Influencers
There are two types of ecommerce influencers: those who find fame and use their influence to promote ecommerce companies, and those who launch their own ecommerce companies.  In the first category, influencers like season 7 "Bachelorette" star, Ashley Rosenbaum, holds onto her TV fame by supporting different ecommerce brands on her Instagram page. Influencers, like Emily Weiss, fall into the second category by creating and popularizing her own beauty brand, Glossier. Check out our list of the Top Ecommerce Influencers!

Top Millennial Influencers
Millennials were the first generation to grow up with the internet and social media as part of their lives.  They're also the first generation to find fame, fortune, and influence online, whether through blogging, vlogging, or sharing photos and posts on a social platform.  Some of the top Millennial influencers today include 90s kids duo, Damon and Joe, who created a travel channel for other 90s kids, and transgender public figure, Jazz Jennings, who was born as early as 2000. Check out our list of the Top Millennial Influencers!

Top Brand Influencers
To get a good idea of how influencer marketing works, take a look at a few who've had great success working with brands or even launching their own brands as a way to monetize on their popularity.  Social media's top brand influencers, like We Wore What creator, Danielle Bernstein, and CoverGirl's first Cover Boy, James Charles, show what it looks like to successfully partner up with brands that match their lifestyle. Check out our list of the Top Brand Influencers!

Top VR Influencers
People are always looking to the future to find out what the next big thing could be. Going hand in hand with influencer marketing, it's no surprise that VR and AR are on the rise.  While consumers haven't fully adopted to this new technology, there are a few who have jumped on the VR bandwagon and are happily leading the way. Top VR influencers range from filmmakers like Danny Bittman, who experiments with VR to visualize and control dreams, to VR evangelists and YouTubers, like Rob Crasco. Check out our list of the Top VR Influencers!

Top Parenting Influencers
From picking the best, healthiest products to feeding and clothing your children, to making sure they stay safe from all the threats of the world, it takes a lot of guts to be a mom or dad. Luckily, the top parenting influencers and mom bloggers are there to show other moms and dads how it's done.  Take a look at the lives of OG mommy blogger herself, Heather Armstrong (aka Dooce), or the "social network for dads" with Tom Riles' Life of Dad. Whether you're looking for tips on handling the "terrible twos" or how to parent in style, this list has it all. Check out our list of the Top Parenting Influencers!

Top Marketing Influencers
Want to know who has the most influence on the marketing industry?  This list of marketing influencers share knowledge to help give your brand a boost, build your business, social media marketing, and more.  Learn valuable insights from the experts, like Forbes' number one social media influencer Brandon Hampton — who even wrote a book on building a business on a budget. Check out our list of the Top Marketing Influencers!

Top Photography Influencers
The top photography influencers have mastered pointing their cameras and saying so much without uttering a sound. From National Geographic photographers, like David Guttenfelder and Michael Yamashita who capture nature and destinations from around the world, to Mario Testino showcasing high fashion stills, these influencers' images are nothing short of inspiring. Check out our list of the Top Photography Influencers!

Top Influencers 2017: Instagram Influencers
With Instagram being highly visual, it's no surprise it's an influencers paradise. Influencers on Instagram come in a variety of niches and genres. Those on this list are both celebrities and self-made influencers with millions of followers. Check out the list of top Instagram Influencers 2017!

Top Influencers: Gaming Influencers
Some of these influencers have well over a million subscribers and their videos are constantly on the top trending list. Combined they conquer the Twitch and Youtube landscape with incredibly high engagement rates. Anyone who's anyone in the gaming industry wants these influencers seal of approval. Check out the list of Top Gaming Influencers!

Top Influencers: SEO Influencers
In SEO it's all about rankings. Experts like Rand Fishkin and Danny Sullivan provide their twitter followers with best practices, tips, and tactics to dominate search. Follow these SEO accounts to take your webpage from Page 10 to Page 1. Check out the list of Top SEO Influencers!

Top Influencers: PR Influencers
Public Relations is all about who you know and these PR influencers are a must-know. The PR pros on this list have represented big brands and celebrities like Paypal, Macy's, and Jay-Z. Staying up to date and current in PR is a must. Let these influencers show you how to navigate the volatile world of PR. Check out the list of Top PR Influencers!

Top Influencers: Travel Influencers
Calling all travelers: If you're suffering from wanderlust these instagrammers will give you your daily dosage of travel inspiration. From luxury villas in the Maldives to hostels in Thailand, you might find yourself running to book your next flight. Check out the list of Top Travel Influencers!

Top Influencers: Tech Influencers
Yesterday's next big thing is today's outdated tech. Technology is always changing so those in the industry have to be on their A game. Elon Musk, a pioneer of the tech industry, offers followers the latest news in tech. While influencers like Unbox Therapy, reviews the newest pieces of technology giving viewers the opportunity to check out a product before they buy. Check out Jack Dorsey, Mark Zuckerberg, and Guy Kawasaki grace our list of the 25 top tech influencers.

Top Influencers: Augmented Reality Influencers
Ever wondered how doctors are using augmented reality in the operating room? Or how artists are leveraging AR to showcase their art? It feels as though augmented reality is all anyone ever talks about in 2017. With the ability to put digital images in physical spaces, it's no wonder this niche is taking off. Let these 25 top augmented reality influencers guide you through this new medium and its powerful potential.

Top Influencers: B2B Influencers
To many, influencer marketing is only for B2C companies. As influencer marketing proves to be an effective marketing strategy many B2B brands are moving toward influencers. Adding a B2B influencer like Tim Hughes or Larry Kim to your strategy could help boost your credibility, traffic, and sales. Check out the list of Top B2B Influencers!

Top Influencers: Micro-Influencers
For many, the bigger the better. In influencer marketing that is not always true. Using micro-influencers has gained popularity recently because of their proven track record of higher engagement rates than macro-influencers. While they typically have more than 1,000 followers but less than 100,000 followers, these influencers can make some serious impact. On top of that, they're usually quite eager to partner with your brand. Check out the list of Top Micro-Influencers!

Top Influencers: Snapchat Influencers
These top 25 Snapchat influencers have perfected the art of the 10 second video. While most on the list started off on the now dead app Vine, there are a few who have built their brand through Snapchat. DJ Khaled, Chrissy Teigen, and Kylie Jenner are some celebrities that have found massive success on the platform. If your target audience is 18 to 24, then these influencers are for you. Check out the list of Top Snapchat Influencers!

Top Influencers: Hispanic Influencers
The Hispanic population in the US is growing and with that their buying power. Bridge the language and cultural barriers by teaming up with Hispanic influencers to unlock a whole new customer. The 25 top Hispanic influencers come from a variety of backgrounds from beauty to video games.

Top Influencers: Facebook Influencers
Cristiano Ronaldo is THE influencer for Facebook. Along with the super famous a lot of other people have found fame on Facebook. While Gal Meets Glam may not have the 120 million likes Ronaldo has, she does have nearly half a million likes with high engagement rates. Anyone looking into Facebook for influencer marketing needs to know these influencers. Check out the list of Top Facebook Influencers!

Top Influencers: Twitter Influencers
Being a twitter influencer is reserved for the uber famous. Many of them are major celebrities that have followers in the tens of millions. Singers like Taylor Swift, Rihanna, and Drake are among the influential few. These influencers are quick to post their collaboration with brands and charities. If a large audience is what you want, then these influencers can definitely give it to you. Check out the list of Top Twitter Influencers!

Top Influencers: YouTube Influencers
Turns out video is one of the best forms of content. Youtube is visited more than Facebook, Instagram, and Twitter each year. Whether you're a gaming, beauty, travel, or SEO company; there is a Youtuber for you. Even with incredibly high subscribers these Youtubers have been able to maintain high engagement rates video after video. Check out the list of Top YouTube Influencers!

Top Influencers: Canadian Influencers
This one is for our northern neighbors. Using social media influencers isn't just for the US market. Companies looking into Canada should engage with these influencers who have seen major success. Check out the list of Top Canadian Influencers!

Top Influencers: Entrepreneur Influencers
These influencers are a rare breed of entrepreneur, one that has found success for not only their business but also their personal brand. Many of these entrepreneurs grace the pages of Forbes, Times, and other major publications. If you're looking for some of the most motivating people on social media, then these are your influencers. Check out the list of Top Entrepreneur Influencers!

Top Influencers: Fitness Influencers
Whether you're a seasoned gym rat or just dipping your toes into fitness, these fitness junkies will give you the inspiration, workout routines, and meal plans you need to make the healthy jump. Kayla Itsines has built a fitness empire on Instagram with the hashtag, BBG. Her program has motivated thousands of women to take 28 minutes out of their day to work out. See how Itsines encouraged her customers to post before and after photos, making their progress her marketing. Check out the list of Top Fitness Influencers!

Top Influencers: Fashion Influencers
In the age of social media you don't have to be a model to be a fashion icon. Today's fashion influencers help govern what the latest trends will be and what is or isn't in style. Our top 10 picks have converted instagram followers into multimillion-dollar contracts with brands. Check out the list of Top Fashion Influencers!

Top Influencers: Foodie Influencers
Today the biggest form of restraint is being able to eat a meal from a restaurant and not snap a photo. Instagram is the stomping ground for foodie influencers. World renown chefs, to little mom and pop shops have found their niche. The great thing about foodie influencers: there's one for every type of eater. Want to learn how to eat and cook clean, healthy meals? Lucia Lee. Love baked goods? Rosanna Pansino's got you covered. Fair warning, don't read this while hungry. Check out the list of Top Foodie Influencers!

Top Influencers: Beauty Influencers
The beauty influencers on this list are revolutionizing the industry, one tutorial at a time. Whether you're a professional makeup artist looking for inspiration, or a beginner looking for a quick guide to skincare let these beauty gurus teach you their ways. Follow Michelle Phan, Zoella, and Shannon Harris through their hauls, tips, and tricks. See how these influencers turned their YouTube channels into household names. Check out the list of Top Beauty Influencers!