Influencer Marketing |
Content Marketing
Influencer Marketing |
Content Marketing
Build Influencer Campaigns and Custom Content Worth Talking About
Do you need a self-service influencer search tool? Want to build, manage, analyze, and amplify influencer marketing campaigns? Looking for a team to help you build your campaign or custom content? IZEA has all the influencer marketing technologies and services you need to create the biggest impact.
A self-serve Influencer search tool
Use a keyword search or advanced demographic and audience filters to search for influencers and creators who fit your target demographic.
Start Searching
An Influencer marketing platform to build, manage, analyze and amplify influencer campaigns and custom content
Learn More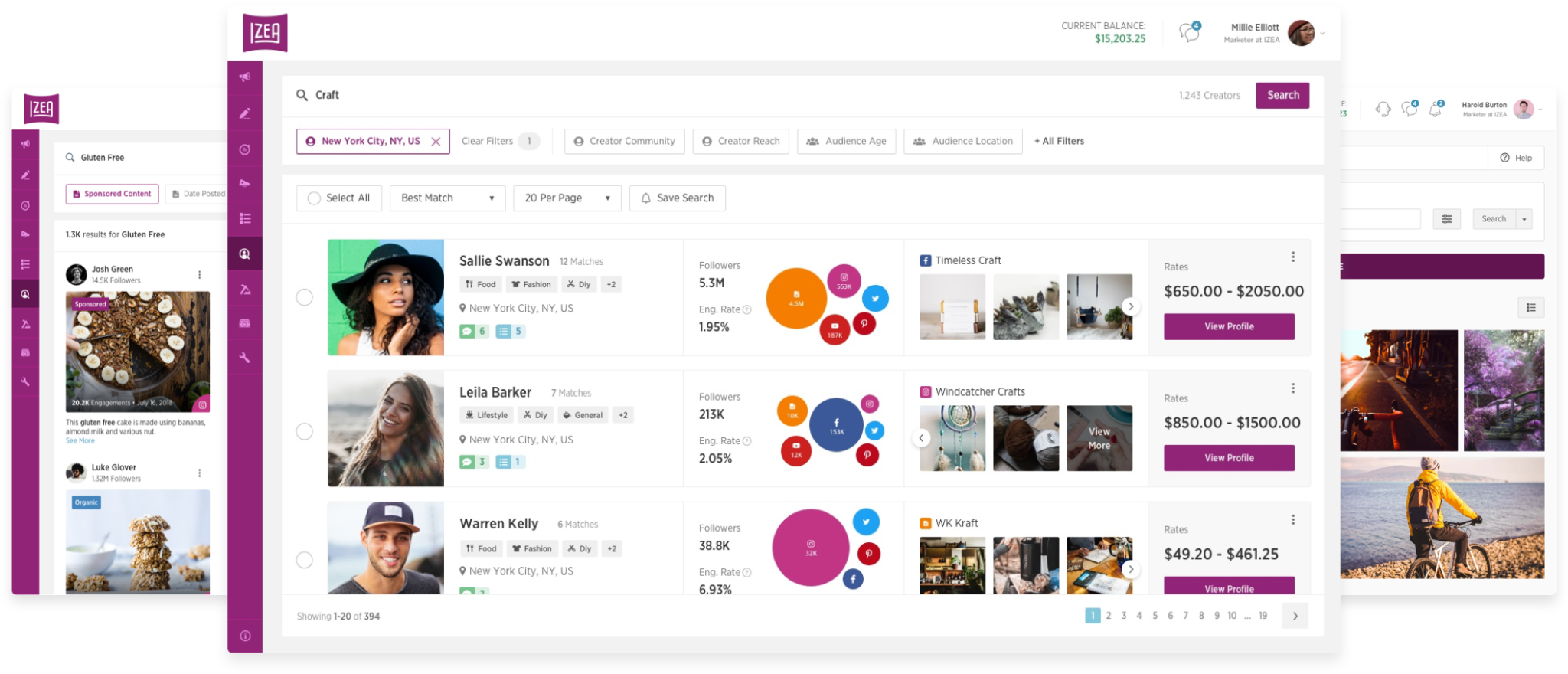 Hire our team to run your influencer and content marketing
We'll guide you through content strategy, ideation, project management, optimization and reporting so you can get the most bang for your buck.
Learn More
Influencer Marketing | Content
Marketing