Once an influencer has created and posted content for your brand, what happens next? If you're doing it right, having your influencer post content shouldn't be the last stop on the influencer marketing train. That content can — and should — have life beyond the influencer. Here's how to repurpose influencer content, and why it's worth doing.
Why Repurpose Influencer Content?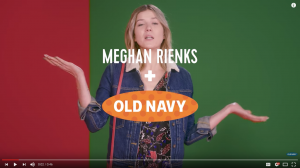 Why bother to repurpose influencer content? One big reason to reuse your content is that you have some knowledge of its effectiveness. Ideally, you were paying attention to the performance of the content when the influencer posted it, so you know whether or not it was shared widely, liked a lot, or got other types of engagement.
Another reason to repurpose influencer content has to do with trust. Nielsen's 2015 Global Trust in Advertising study revealed that people are most likely to trust earned media (such as recommendations from people they know) and online opinions and owned media (such as a brand's website or brand sponsorship).
Influencer content is a mix of both. It's often the opinion of a person that's been shared online for followers and others to see. At the same time, it's also a form of brand sponsorship. Plus, if you end up re-posting the content on your brand's website or social media page, you're giving the content yet another layer of trustworthiness.
One last reason to repurpose influencer content: It's useful, and people love useful content. Digiday reported on the results of a poll from Rakuten Marketing that shows people are OK with ads that are in some way useful.
Useful is a broad term. It can mean content that's interesting to a person, and that provides some sort of value to him or her. Repurposing a blogger's review of your product or an influencer's Instagram post with a coupon code attached are just two examples of making use of "useful" content.
Ways to Repurpose Influencer Content
You have a lot of options when it comes to reusing influencer content. Take a look at a few possibilities:
As a #TBT on your brand's social channel.
People love to feel nostalgic. One way to tap into that good feeling is to repost a popular but older influencer post on one of your brand's social media profiles as a #TBT (throwback Thursday) post. Doing so will let you ride on the coattails of a top-performing post, and capitalize on the feelings of warm and fuzzy nostalgia that people love.
On a section of your brand's website or blog.
Why not devote an entire section of your brand's site to the content influencers have created for you? After all, according to Nielsen, 70 percent of people fully trust the content they find on a brand's website. You can also create a blog series profiling the influencers you're working with, and including a few samples of the content they've created for you.
In traditional ads.
Influencer content is a type of #ad, so why not take things a step further and use it in the ads you create for TV, print, or social ads? You'll get to link your campaigns together thematically, and will save some money, since you won't need to hire a team to come up with TV or print ad ideas for you.
Examples of Repurposed Influencer Content
For a great example of repurposed influencer content take a look at clothing retailer Old Navy. The brand has worked with a number of fashion bloggers and influencers. It often reposts Instagrams from influencers, such as this picture from Wendy's Lookbook, and this one from Damsel In Dior.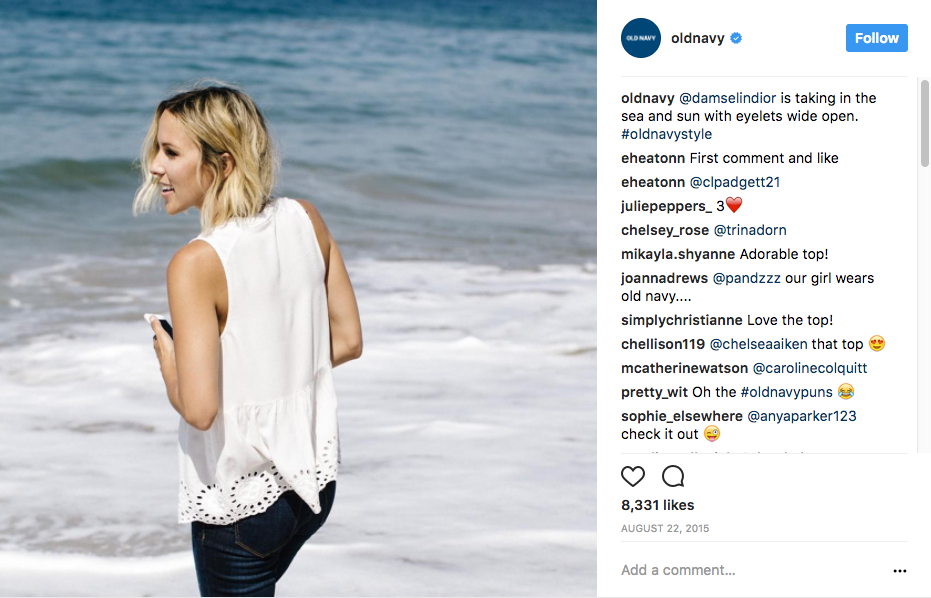 Old Navy's influencer connection goes beyond Instagram, though. In 2016, it partnered with YouTuber Meghan Rienks for a series of fun/funny videos. The videos were posted on Old Navy's YouTube channel, as well as on Facebook and Twitter. Talk about getting the word out.
If you're going to repurpose influencer content (and you should), make sure you choose content that performed well. Pick a few of your influencer's most popular posts, then repost them where an engaged audience can see them.