Meet Minh, a software engineer at IZEA who's been with us since August 2019. Minh loves gaming, music and plants — he even won the Green Thumb Award in our Paper Plate Superlatives. He radiates positivity with his bubbly personality and was recently voted into the President's Club for 2021! Before joining IZEA, Minh worked in the food service industry in the Orlando area but always wanted to get into software engineering.
How did you go from food service to IZEA?
"I've always enjoyed creating stuff. What I like about the web is you can see the result of your work pretty quickly. You can type in a few lines of code, run it, open your web browser and you can see what you created. You can also share it with the entire world through the internet. That was really captivating for me."
"I started coding in high school but I never really got a real job for software engineering until a small SEO company hired me. I worked for a small web company that does SEO for local businesses around the (Orlando) area. Within that job they were looking for a different skill set that I didn't want to get into, so I went back to food service while also doing online freelance work on the side but then eventually I decided I needed to look for a company that I want to work with and that uses the technology that I want to use."
What's your typical day like?
"Usually when I start work I would set up my station. I would light up a candle so the room smells nice, get the place ready. Usually I start my morning off by checking emails and I always check Slack. And then I look at Jira, which is a ticketing system, and we manage our tasks through there. Basically I'm getting ready for the day, seeing what I need to do, and then most of my day is coding and then checking to see if the code works. Sometimes people will reach out to me to help them, so it's not coding all the time — maybe 70-80% of the time and then the rest of the time helping people or reviewing their code or documenting things. Around noon I take my break and get some Netflix in and get some food in. And then I jump back into it. We do have meetings to sync up with our team and tell them the progress we've had and if we're stuck on anything — if we're blocked and need help to get unblocked."
What are you watching on Netflix?
"The thing I spend most time on Netflix on is scrolling through the shows and not actually watching it. But I did finish 'Inventing Anna.'"
I just finished that!
"Yes, girl! I love it. Also 'Pieces of Her,' a thriller, and I watch anime as well. I'm watching 'Cardcaptor Sakura' right now. I like thriller and mystery stuff, but sometimes I watch drama, too. Those can be fun, like 'The Crown.' 'The Crown' is very good. Also I've been watching — not on Netflix — 'Euphoria.'"
Do you love working from home?
"Yessss, girl! I love it! I live in Orlando near UCF, but before October 2021 I lived in Eustis/Mount Doris area (in Central Florida), which is an hour away from the Winter Park IZEA office we used to work at, so my commute used to be two hours every day, depending on traffic. So when we made the switch to working from home I thought, 'This is what I wanted! This is so great.' There are definitely downsides, like less socializing for not-work-related stuff. I do miss that, but I think saving on gas and all the other things tops that. It makes up for it. You have a lot more flexibility and you can set your schedule your own way."
Have you been on any IZEA trips?
"I've been on the cruise in 2020, right before COVID-19. It was pretty fun! A group of us went to a resort and hung out there for a day and enjoyed the beach. They had obstacle courses we went on and that was fun! The cruise itself was fun, too. It was my first cruise."
What's the coolest project you've worked on?
"I'd say Appcues integration to IZEAx was one of the coolest I've worked on. I had a chance to get out of my comfort zone and create a service, something that I didn't have experience with. It was a good learning opportunity to better understand the specific framework we use and also coding patterns in general. I also got to use local storage, something that was new for me as well."
How do you stay connected with your coworkers?
"One thing to know about engineers is we almost never do email, we use Slack."
What do you do for fun?
"I'm a gamer. I have a PS5 so I play a bunch of games. I'm into all sorts of games. Do you play any games?"
Me? Just Animal Crossing.
"I LOVE Animal Crossing! Animal Crossing is actually one of the things that got me into collecting plants because of the little plants. I love Animal Crossing and I love simulation games like that so I play the Sims and Rollercoaster Tycoon. I play a decent amount of games. I like to read, too. I don't read too much but I'm trying to read more. I'm reading 'Becoming' by Michelle Obama. I listen to music, too, of course. I mostly listen to pop, stuff like Doja Cat and Ariana Grande."
One more thing: Can I see your plants?
"Let's start off with this orchid. … " 
(Proceeds to give a tour of his plant collection.)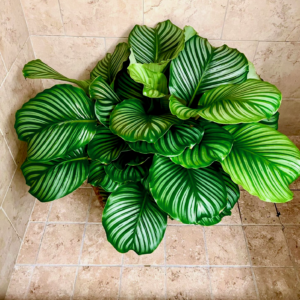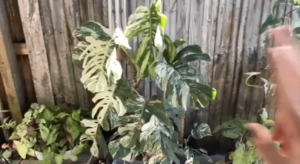 This interview has been edited for clarity and length.
Marette Flora is IZEA's Content Manager. She writes and edits content about influencer marketing and all the latest #TeamIZEA happenings. When she is not at work, she can be found writing her personal blog, crafting personalized gifts or exploring Chicago where she lives with her husband, two daughters, dog and plants.
Follow Marette on Twitter