Unless you've been completely cut off from society for the past 24 months, you most likely have some passing familiarity with augmented reality. Back in 2016, the game Pokemon Go pretty much made augmented reality a household phrase, as "The New York Times" argued. Although the Pokemon Go craze has largely passed, AR is still proving to be a viable technology, particularly when it comes to content marketing. Get the full scoop on augmented reality Content Marketing, including whether it's worth it for your brand to give AR a try.
Augmented Reality Content Marketing vs. Virtual Reality Content Marketing: What's the Difference?
Augmented reality content marketing and virtual reality content marketing aren't identical twins. Instead, it's better to think of AR as a cousin of VR.
One of the biggest differences between the two is how fully each one immerses you in an environment. With VR, a participant becomes part of a simulated environment. VR usually requires someone to wear a full headset.
AR, on the other hand, adds to an environment — it doesn't create a new one from scratch. Look back at Pokemon Go. When people play the game, they hold up their phones and look at the screen with the camera on. AR makes it look as though a little Pokemon monster is standing in front of a person. But if that person were to put the phone down, there'd be no monster.
Other common examples of AR include the filters and lenses a person can add to Snapchat photos and videos. When you give a selfie a dog's nose and ears on Snapchat, you're not just having a bit of fun, you're also playing around with AR.
For the most part, to use AR, all a person needs is a smartphone and an app. AR headsets, such as Google Glass or Microsoft's HoloLens, do exist, though.
Is Augmented Reality Content Marketing Worth It?
In a word: Yes. Like its cousin VR, augmented reality content marketing creates a more immersive experience for an audience, making it very worth marketers' time. AR also allows you to easily provide an audience with the information they are after, making it a particularly useful form of content marketing.
Examples of Successful Augmented Reality Content Marketing
A few brands have started playing around with augmented reality content marketing. The success of these brands gives you an idea of the potential uses for AR and how people respond to it.
IKEA
The Swedish furniture store IKEA has found a clever and very useful way to use AR in its content marketing. The brand created an app called IKEA Place, which gives users an idea of how a piece of IKEA furniture will look in a particular spot in their home. To use the app, you choose the IKEA product you're interested in, then aim your iPhone's (the app is only available on iOS right now) camera at the particular area in your home.
Thanks to the app, it's easier to buy furniture and home furnishings online, since you get the chance to "try before you buy" without having to break out the tape measure.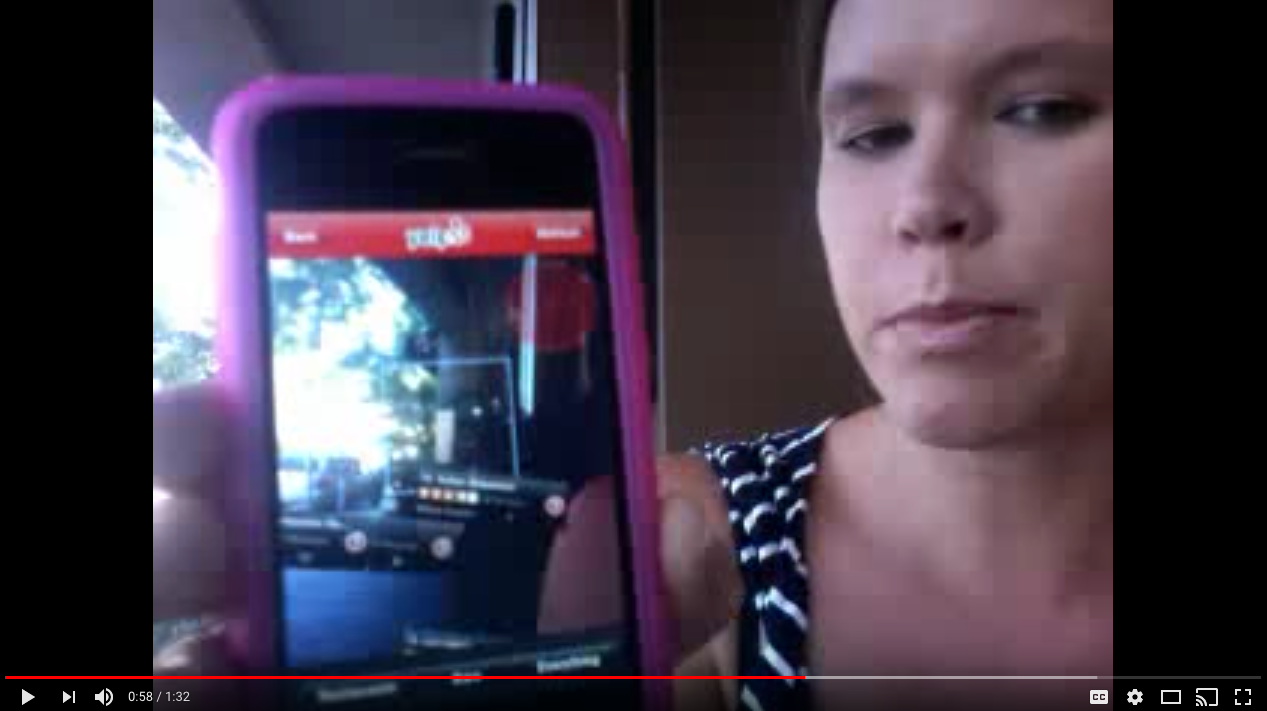 Yelp Monocle
Yelp's Monocle app is the OG AR app. Introduced in 2009, it was the first iPhone app with AR. Designed for use by people who are out and about, the app worked by revealing Yelp reviews to users when they pointed their phones a restaurant.
Soon after the app came out, Gizmodo predicted that it would "murder" all other restaurant review sites. While that hasn't officially happened, Yelp is a household name these days.
Sephora Virtual Artist
Few things are more annoying when buying makeup than buying the wrong color. Although stores do let you try out shades when you're shopping in person, online it's a different story. Sephora's Virtual Artist app gives you the chance to try out various hues and shades of lipcolor, eye color, and blush before you commit to purchasing. The app also provides instructions for applying makeup, and has a selection of "looks" people can play around with.
The AR app solves what's been a major frustration when it comes to buying cosmetics online. By taking some of the risk out of buying lipstick and other products without trying them out IRL first, it makes people more likely to shop online.
Tips for Using AR in Content Marketing
Augmented reality content marketing gives you a chance to meet customers where they are, and to solve their problems. Here are some tips to help you get started:
Get inside your customer's heads.
What are their pain points? What problems are they having?
How will AR solve those problems?
Will giving your customers an AR app fix their issues? For example, can your brand create an app. And that app explains everything customers need to know about a product when they point their phone at it. Can your brand create an app that will automatically find the lowest price on that item?
Make it fun.
Playing around with makeup is fun. Pretending to rearrange your home, minus the heavy lifting, is fun too. Come up with a way to make your AR an enjoyable and entertaining experience.
Make it accessible.
IKEA's app is only on iOS, which means a considerable number of people can't use it. Don't limit your AR content to one device. Instead, make it available for all devices. Also, rethink requiring a download. Sephora Virtual Artist has a browser version, for example.
Want to put your content marketing on autopilot?
Learn about what content subscription packages can do for your business today!
Writing takes time you don't have. Let IZEA do all the work! Leverage the largest network of content creators in the world to produce high quality content at any scale.