Before you launch your own influencer marketing campaign, it helps to look at examples of influencer marketing campaigns that succeeded. Here's a quick look at 15 influencer marketing campaign examples, including what their goals were and what type of results they got.
Happy Birthday PewDiePie
Goal: To create a viral moment for Playstation.
Tactics: Playstation sent video game vlogger PewDiePie a cake for his 26th birthday. Inside the cake was a new Playstation controller. PewDiePie filmed himself eating the cake and discovering the control inside.
Results: Playstation's birthday surpriseInfluencer Marketing Campaign Examples ended up getting viewed on YouTube more than 3.5 million times. It also got written up on websites like Entertainment Weekly and trended for a full day on Facebook.

Arby's vs. Jon Stewart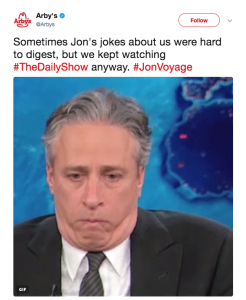 Goal: Respond to negative criticism positively.
Tactics: For years, fast food chain Arby's was the butt of Jon Stewart's jokes on "The Daily Show." When Steward announced he was leaving the show, Arby's was quick to offer him a job. The chain was also fairly upbeat about the situation on Twitter. During Stewart's final episode as host, the chain ran a 60-second ad.
Results: When final episode of "The Daily Show" aired, tweets about Arby's jumped from 130 to 1,130, an increase of more than 500 percent, according to AdWeek. It proved to be one of the more audacious Influencer Marketing Campaign Examples.
K-Swiss Board of Directors
Goal: Make K-Swiss great again/connect the brand with a younger audience.
Tactics: K-Swiss chose DJ/entrepreneur Diplo to head up a 100-person board of directors, made up of millennials who successfully completed applications and were selected for the program. During the program, the board members participated in six training sessions, each of which was run by an influencer.
Results: The Influencer Marketing Campaign Examples earned more than 180 million social media impressions, including 883,209 views of Diplo's application video. The engagement rate for the campaign was 40 percent.

Daniel Wellington Watches
Goal: Create buzz about/grow the brand.
Tactics: Daniel Wellington worked with many influencers on Instagram, sending them watches and a special discount code to use in their posts.
Results: To date, there are more than one million posts with the hashtag #danielwellington. The brand has a profit margin of 50 percent, and earned $180 million in 2016, according to Business Insider. It's one of the top-performing Influencer Marketing Campaign Examples of all time.

Sphero SPRK Edition Dancing Robots
Goal: Promote a new product.
Tactics: Sphero worked with ScottDW, a YouTuber known for funny, musical videos, and dancer Jordyn Jones to promote its new product, SPRK Edition. The brand wanted to produce a video that made STEAM education seem fun and exciting.
Results: The video got nearly 2.5 million views and almost 34,000 likes.

Casper Dog Influencer Dinner
Goal: Promote a new product through a special influencers-only event.
Tactics: Casper teamed up with 20 dog influencers (yes, influencers who are dogs) to promote its dog mattress. The dog influencers were chosen to attend a special launch dinner in Manhattan. The events at the dinner included a dog red carpet, paparazzi, a live music quartet, and white glove service (for the dogs). The dinner and red carpet before it were live-streamed by the Dodo on Facebook.
Results: The invited dog influencers had more than 3.5 million followers combined. Their posts each got thousands of comments and likes. What's more, the Influencer Marketing Campaign Examples were mentioned in the press more than 100 times that week.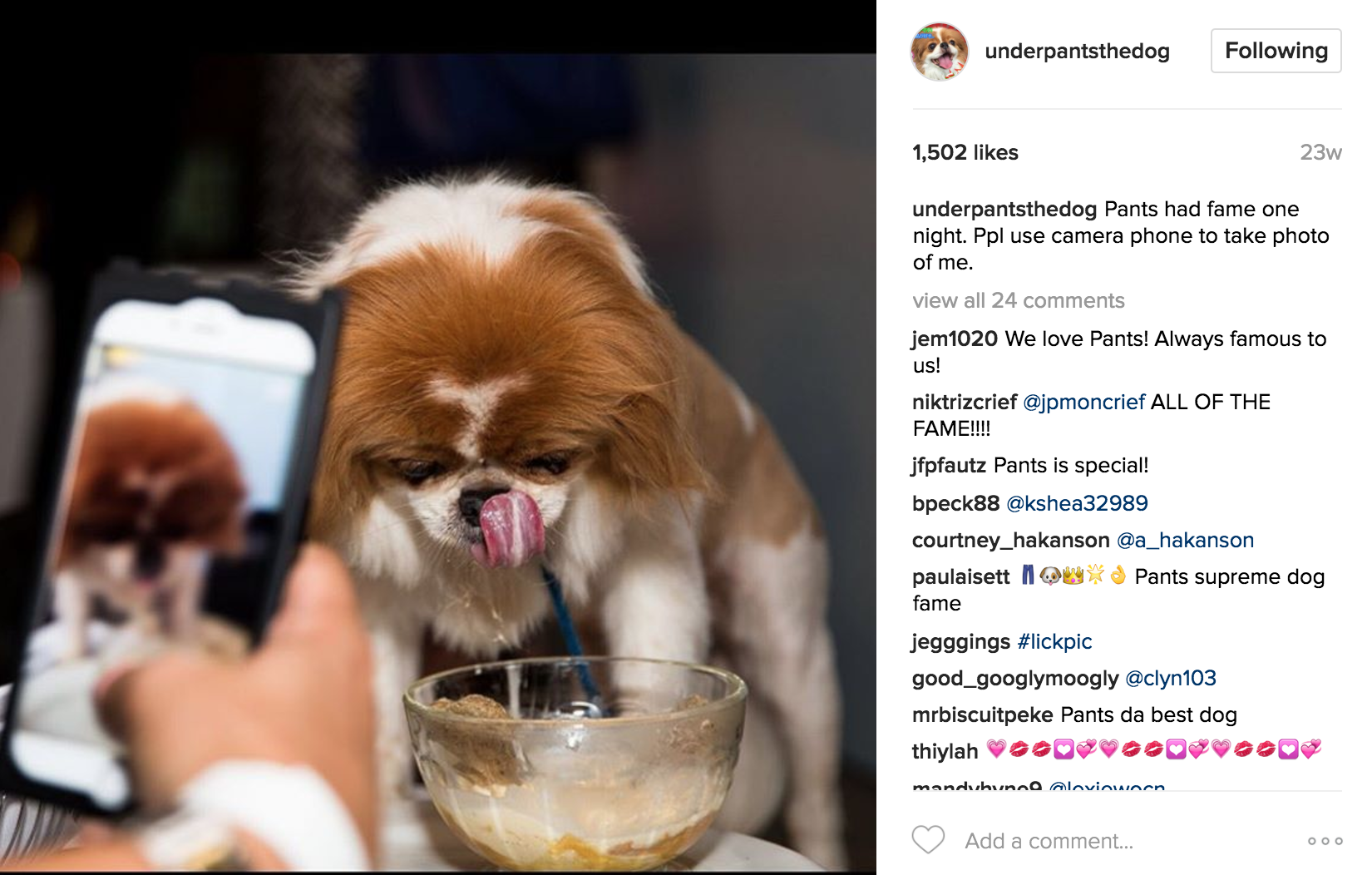 Tarte X grav3yardgirl Collab
Some Influencer Marketing Campaign Examples offer unique mash-ups.
Goal: Launch an influencer collab.
Tactics: Tarte cosmetics paired up with YouTuber grav3yardgirl to launch a special edition "Swamp Queen" palette and two lip paints. Grav3yardgirl, aka Bunny, celebrates being unique, and has more than eight million YouTube followers.
Results: The palette launch video got more than two million views and led to a 35 percent lift in new customers.

#NewChanel5
Some Influencer Marketing Campaign Examples are a thrill to the senses.
Goal: Build awareness of product.
Tactics: Chanel partnered with influencers such as Sincerely Jules and Jessica Mercedes to promote its classic Chanel No. 5 perfume. As part of the campaign, Chanel brought the influencers to tour its flower fields and production facility in France.
Results: Jules' Instagram post about the perfume got more than 41,000 likes. Meanwhile, Jessica's video had more than 55,000 views.

Hairspray Live!
Some Influencer Marketing Campaign Examples are live.
Goal: Get people excited for (and convince them to tune in to) a live TV event.
Tactics: NBC worked with 20 influencers in beauty, entertainment, and music for its musical "Hairspray Live!" The influencers were tasked with posting about the event before, during, and after it. Eight influencers were also chosen to be the "Social Squad" and to handle the Facebook Live feed. Members of the Social Squad got to go behind the scenes, watch rehearsals, and mingle with the cast.
Results: The Facebook live video was viewed nearly four million times, and the show was the top trending topic during both its East Coast and West Coast broadcast times.

Lipton #BeMoreTea
Some Influencer Marketing Campaign Examples are refreshing.
Goal: Increase awareness of Lipton and boost brand reach on social.
Tactics: Lipton brought together 12 influencers and had them participate in a potluck dinner together. The influencers created videos showing off the dishes they made for the dinner.
Results: Lipton's YouTube channel gained more than 4,500 new subscribers. The campaign had more than 6.5 million views and 126,000 social engagements.

M&M's #NashHasCrispy
Goal: Launch an (old) new product and create a new generation of fans.
Tactics: M&M's partnered with teenage influencer Nash Grier, who has more than four million YouTube subscribers and six million Twitter followers. Using the hashtag #NashHasCrispy, the campaign created more than 40 social posts to promote the new M&M's Crispy to "generation Z."
Results: The social posts earned more than 118 million impressions. Nash was also interviewed by Huffington Post Live and "Good Day New York" about the campaign.

Try the World Taste Test Challenge
Goal: Raise awareness about the brand.
Tactics: Try the World, a subscription box service, partnered with Missy Lanning, a YouTuber with more than 600,000 subscribers. Lanning and her husband received a surprise box from Try the World and created a video of themselves tasting the foods found in the box. Missy also had a special code to share with her viewers for 30 percent off.
Results: The video taste test got more than 773,000 views and 12,334 likes.

Nickelodeon
Goal: Leverage target audience's interest in YouTube to get more viewers for programming.
Tactics: Kid-focused channel Nickelodeon paired up with a number of influencers to create videos to get audiences excited about programming on Nick, including the Halo Awards and Kids' Choice Awards.
Results: The 12 influencers who worked on the campaign racked up 1.31 million engagements on social media.

Hassle-Free Cleaning With Clorox
Goal: Demonstrate a better way to do something.
Tactics: Clorox worked with former heartthrob David Hasselhoff to show people that cleaning doesn't have to be a hassle. The campaign took Hasselhoff to people's homes, where he tidied up for them. A series of Vine videos and Pinterest posts, as well as the hashtag #HassleOffDay (get it?) were also part of the campaign.
Results: The Vines earned more than one million loops, the contest got more than 8,000 entries, and there were more than 12,595 Twitter mentions.

Wilton Cake Decorating
Goal: Reach a new generation of customers.
Tactics: Wilton Cake Decorating worked with Rosanna Pansino of Nerdy Nummies to create a series of videos showing how to make cakes, cookies, and other baked goods "like a pro."
Results: During the year the videos first went up, Wilton's YouTube subscribers increased by 72,000. It also had a nearly 400 percent increase in the number of likes it received.