Video is about to take over the world, or at least the internet. In 2016, video made up 73 percent of internet traffic, according to Cisco's Visual Networking Index. That's expected to increase to 82 percent by 2021. Live video is expected to grow 15-fold between now and 2021, and should make up 13 percent of all video traffic. So is it any wonder that influencer video is such a popular approach in the world of influencer marketing?
The 2017 State of the Creator Economy study (SOCE) found that the use of sponsored video nearly doubled between 2015 and 2016. Around 44 percent of influencer marketers had used influencer video in 2016, compared to 24 percent the year before.
If you haven't used influencer video as part of a campaign just yet, now's the time to give it a try. Learn more about what it is, how it works, and how you can make it work for your brand.

What Is an Influencer Video?
Video has long been a part of the social media landscape. By 2013, more than half of all adults had created and posted videos to a social media platform, according to Pew Research Center. By 2017, people were watching more than one billion hours of video on YouTube daily, and the site had more than one billion users (about one third of all internet users).
An influencer video is a type of sponsored content created by a YouTuber, Instagram star, or other influencer to promote a brand. The influencer will usually have a creative say in the content of the video, and will present the video in his or her usual style or voice, so that it comes across as relatable and authentic.
Why Use Influencer Video?
Why should your brand bother to use influencer video? For one thing, influencers who use video tend to have a great deal of clout. Influencer video also tends to be pretty effective when it comes to getting people to take action.
Take a look at these stats from Think With Google:
As many as 7 out of 10 teenage YouTube subscribers relate to and connect with YouTubers more than with traditional celebrities.
As many as 4 out of 10 Millennial YouTube subscribers felt that their favorite YouTube influencer "got them" better than their closest friends.
The top 25 YouTube users had 3 times as many views and 12 times the comments as traditional celebrities on the platform.
A whopping 6 out of 10 YouTube subscribers would take advice from a favorite YouTuber on what to buy over the advice of a favorite celebrity.
How Influencer Video Works
One of the biggest considerations a brand and an influencer need to make when deciding on an influencer video campaign is how well the brand and influencer work together. As YouTuber Laura Reid notes in an interview with HootSuite, the bigger the influencer, the less of a direct connection there needs to be between influencer and brand.
Micro-influencers usually do need to think about how well a brand fits with their overall image, and whether the content they would produce for a sponsored video would appeal to their audience. In fact, "fit with content/proud to represent" and "audience finds interesting/relevant" are the top two things influencers think about when considering a campaign, according to the SOCE.
Once an influencer decides that a brand is a good match, how the video actually comes together will depend in large part on that influencer's particular style. Influencer video isn't the same thing as a TV commercial or traditional video ad. It will usually be in the same style and format as an influencer's other videos.
There is one thing that sets an influencer video apart from the other videos on a person's feed or channel. That's the use of some form of disclosure, letting the audience know right away that the video is sponsored.
Examples of Influencer Videos
Influencer video types vary based on the creator's style. Here are a few of the more common types, plus examples of influencer videos in action.
Product Placement
A simple but effective way to use video for influencer marketing is to have the influencer feature your product in the video. Product placement can take several forms. It can take the form of using the product in the video. You can talk up the product and mentioning how it works, or ways to use it.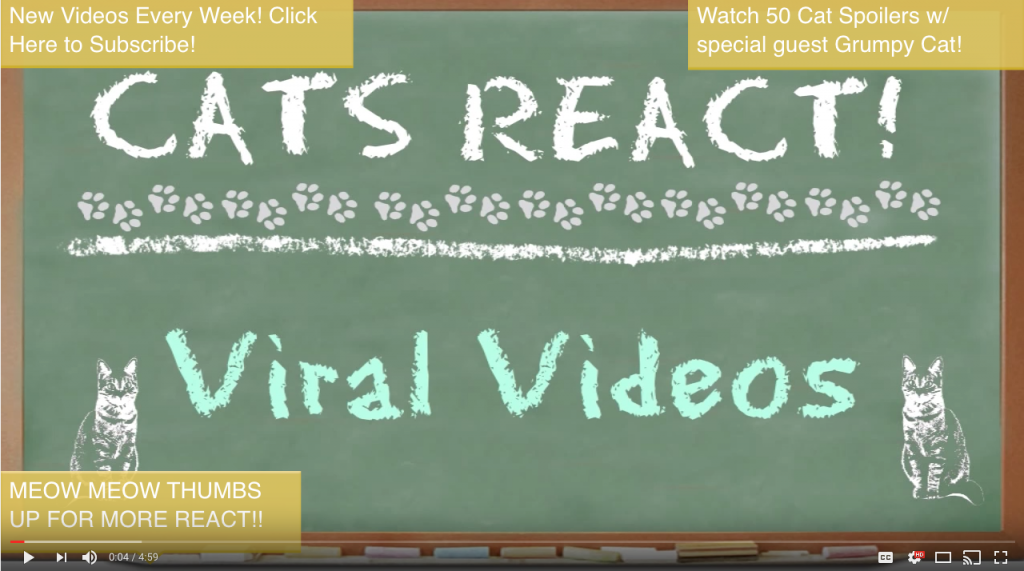 A video produced by the Fine Bros is a great example of product placement in action. It was produced in partnership with Friskie, the cat food brand. In the video, some cats were shown viral videos. Most were unimpressed, or more interested in the cans of Friskies that were around than in the videos. The video creators never mentioned the Friskies in the video. But did thank the brand for sponsoring the video in the written description.
Unboxing Videos
Unboxing is a format that's pretty much exclusive to videos. During an unboxing video, an influencer unwraps and opens products, looks at them, and shows them to the viewer. Unboxing videos usually don't contain full reviews or tutorials, but the influencer might sample the product a little bit.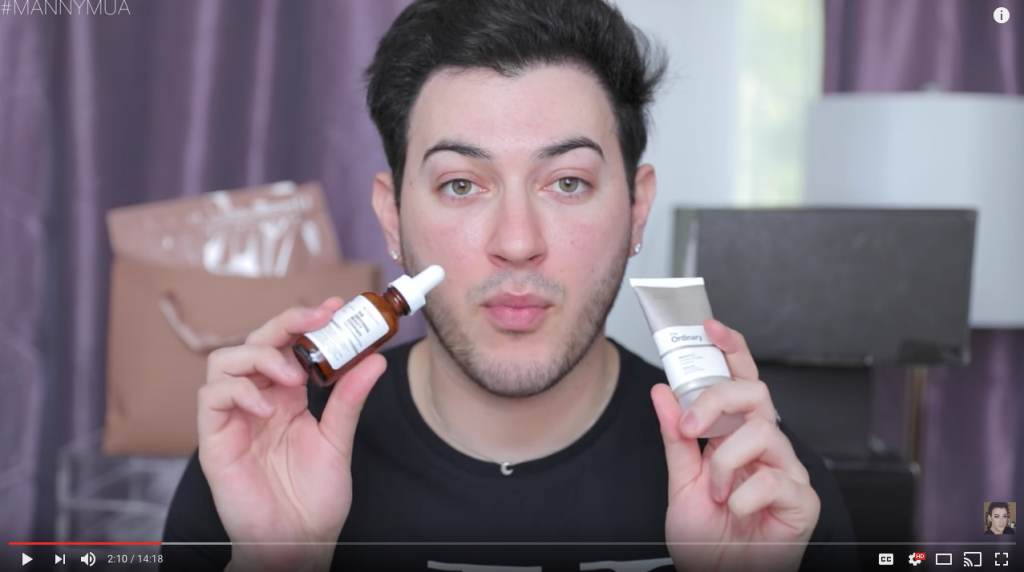 MannyMua is a beauty vlogger and make-up artist. He put together an unboxing video for several products he got for free as part of a partnership with Beautylish. After he reads the names of the products, he takes them out of the packaging and swatches some. He also discloses the partnership up front, within the first minute of the video.
Video Tutorial
Similar to a product placement video, a tutorial showcases how to use a product, or offers general how-to knowledge. It usually features a product from the brand that sponsored the video. But might simply mention the product in the video in some way.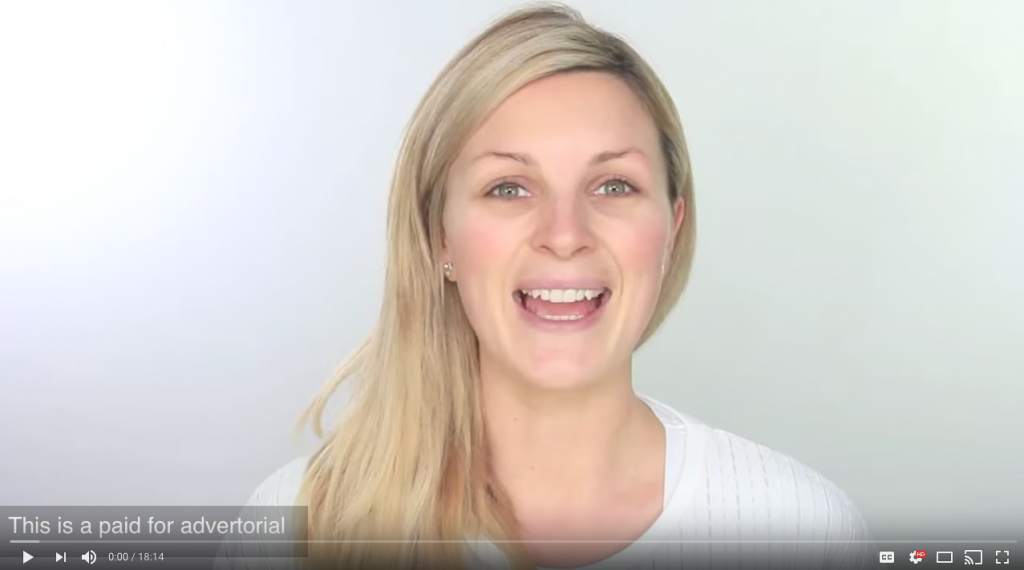 Pixiewoo, a British beauty influencer, put together a how-to video. It shows her viewers how to re-create the makeup she wore to the BAFTAs. Lancome sponsored the video, so Pixie used Lancome products during it.
Influencer Video Platforms
While YouTube might be the biggie when it comes to online videos, it's not the only game in town. Several influencers have also found fame and followings on Facebook, as the "New York Times" reported.
Social media platforms such as Instagram and Snapchat also allow for influencer video. But these platforms call for shorter videos than YouTube or even Facebook. Interestingly enough, both Instagram and Snapchat are becoming increasingly popular with influencers. YouTube and Facebook are diminishing (slightly) in popularity, according to the SOCE.
You can't deny that video is big, and is only going to get bigger. No matter what kind of influencer you decide to work with, it pays to give influencer video a try.