Influencer marketing can work as well for B2B companies as it does for B2C companies. But what does a B2B influencer marketing campaign look like? Turns out, it's pretty similar to what you'd see in the B2C space. Take a look at five shining B2B influencer marketing campaign examples and see how your brand can learn from them.
Video Fruit Guest Blogging
A B2B influencer might look a bit different from your typical B2C influencer. For example, a good example of a B2B influencer might be a blog that targets entrepreneurs, such as OkDork, which is run by Noah Kagan, the head of Sumo.com.
In 2014, Bryan Harris, the founder of Video Fruit, a company that helps other companies grow their email lists, wrote up a guest post that was published on OkDork. A few days after his guest post went live, Harris wrote up another post, this one on his own site, reviewing the results from it.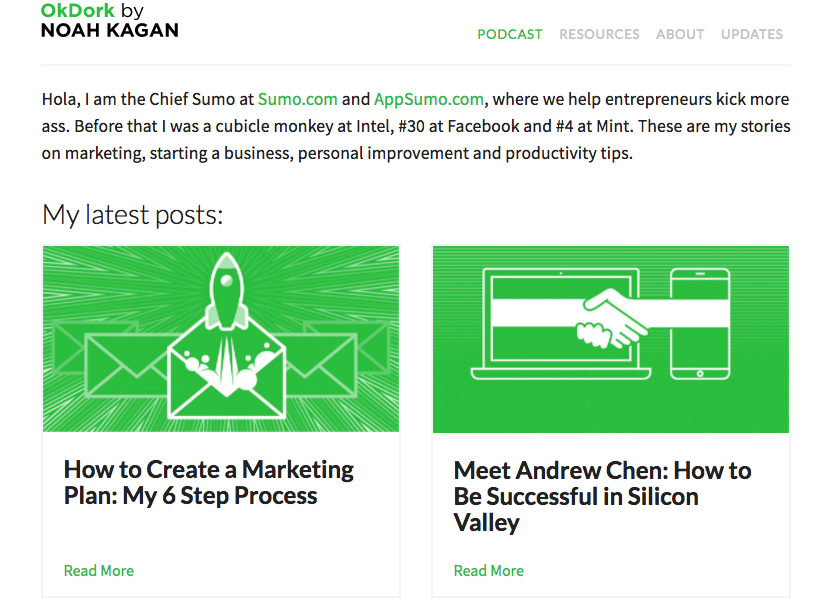 On the day of the guest post, Harris' website got 1,086 visitors (compared to the usual daily average of 285 visitors). The day after, it got 686 visitors. Harris noted that people didn't just visit his site, a considerable number of them (215) ended up subscribing.
Based on his experience, Harris highly recommended that other B2B companies try guest blogging for an already established blog. He also stressed the importance of taking the time to craft a great blog post (he spent 20 hours writing his) and the importance of engaging with commenters after the post goes live.
If your brand hasn't already tried any B2B Influencer Marketing Campaign examples, try giving guest posting a try. Take a look at what blogs are popular in your niche, create a pitch or idea for a post that would resonate with the blog's audience, and approve the editor or owner of the blog. The worst they can say is no. If they say yes, you have the chance to boost your traffic considerably.
SAP Live Videos
Every year, about 20,000 people attend SAP's Sapphire conference in person and as many as 100,000 people tune in online. During the company's 2016 conference, it used Facebook Live video to hold chats with influencers attending the event. The live chats let those who couldn't be there in person get an insider look at the conference and also gave people watching on Facebook a chance to have their questions heard and answered by leading influencers.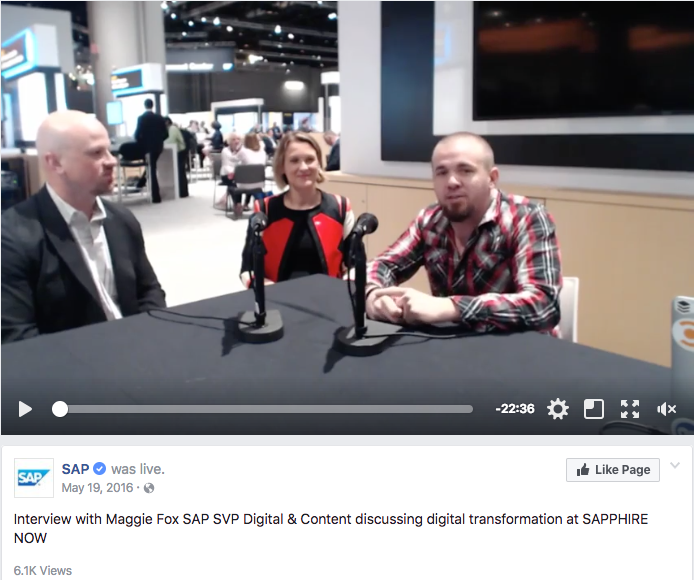 SAP's project not only gave it live content to connect with viewers. It was also able to repurpose some of those interviews for posts on its blog. Plus, the influencers who participated were able to share their videos and further increase their standing as "thought leaders."
The SAP campaign is one of the best B2B Influencer Marketing Campaign examples. It demonstrates the importance of remembering that both influencer and brand can benefit from a campaign.
PricewaterhouseCoopers BallotBriefcase
When you think of the Oscars, do you think of Price Waterhouse Coopers? Maybe a bit, thanks to the envelope mix-up at this year's ceremony. But the company wants to be recognized for its role in making sure the ballots safely get to the ceremony.
To do that, it put together a #BallotBriefcase campaign in 2016. The brand had three goals for its campaign:
Increase external visibility around PwC's efforts and activities related to the Oscars
Reposition the brand of the firm to appeal to a younger talent demographic
Activate PwC's employee population to create buzz and generate excitement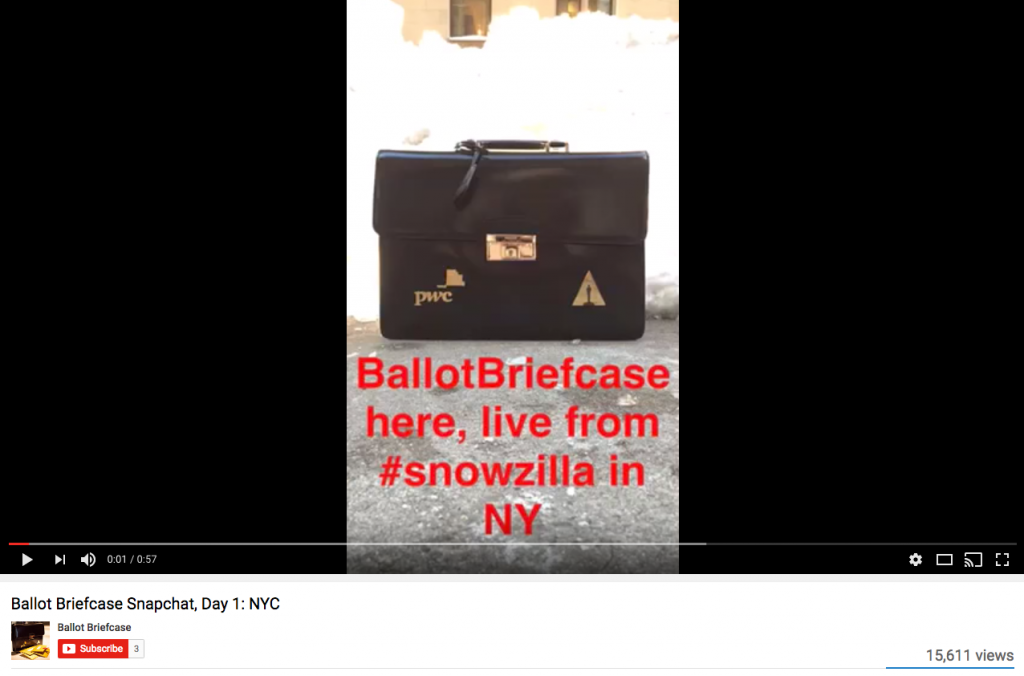 During the days leading up to the Oscars, the briefcase (which was in its own way an influencer for the campaign) visited a number of cities, posed with PwC employees, and generally made a ruckus on its own Snapchat handle. Results from the campaign included 700 Snapchat views during the first day, 126,000 impressions on Instagram, and more than 1,000 Twitter mentions during the first three weeks. The campaign also won the Best Business to Business award during the 8th annual Shorties.
What can your brand take away fromB2B Influencer Marketing Campaign examples like the BallotBriefcase campaign? Only that it's OK to be a little weird with your ideas and that people love a bit of quirk!
American Express Love My Store
Amex is no stranger to using influencers as part of its marketing. It's run ads in the past that featured big-name celebs, such as Tina Fey, using its cards. In 2015, it took a decidedly B2B approach to influencer marketing, with the Love My Store campaign.
The campaign, which was a finalist in the Business to Business category for the eighth annual Shorty awards, was designed to help small businesses let customers know that they accepted Amex cards.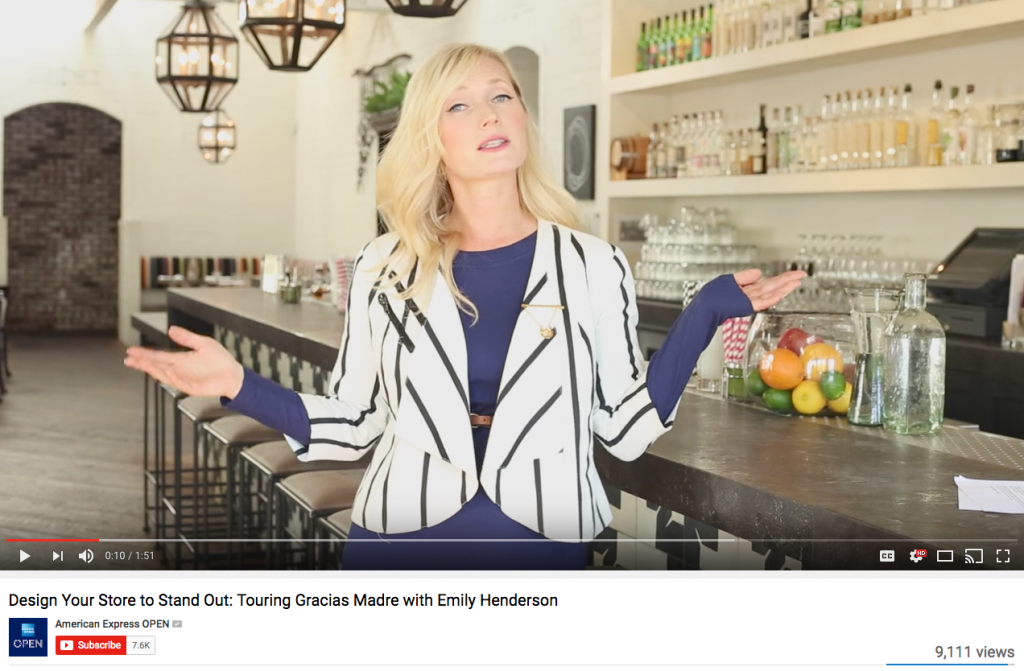 The credit card company partnered with Grace Bonney, a small business owner and the blogger behind Design Sponge. Bonney designed a series of Amex decals that were meant to resonate with small businesses.
The campaign did more than just produce stickers. It also included tips on how to position the decals for the most visibility as well a tips, from Emily Henderson, a design blogger and influencer, on using signage and design to attract new customers.
In total, the campaign earned 5 million impressions on social media and led to the printing and distribution of more than 400,000 decals.
As you can see from these B2B Influencer Marketing Campaign examples, AMEX didn't feel limited to using influencers in its  niche or industry. Sometimes, using the input and skills of influencers from outside your niche can produce great results.
Time Warner Business Class Customer Testimonials
Sometimes, your customers can be excellent influencers. In 2016, Time Warner Business Class used video testimonials from a number of customers as part of an influencer marketing campaigns.
Companies such as Spectrum Enterprise and Green Dot Public Schools created videos that revealed how using Time Warner cable allowed them to achieve their business goals or helped them provide students with a stellar education.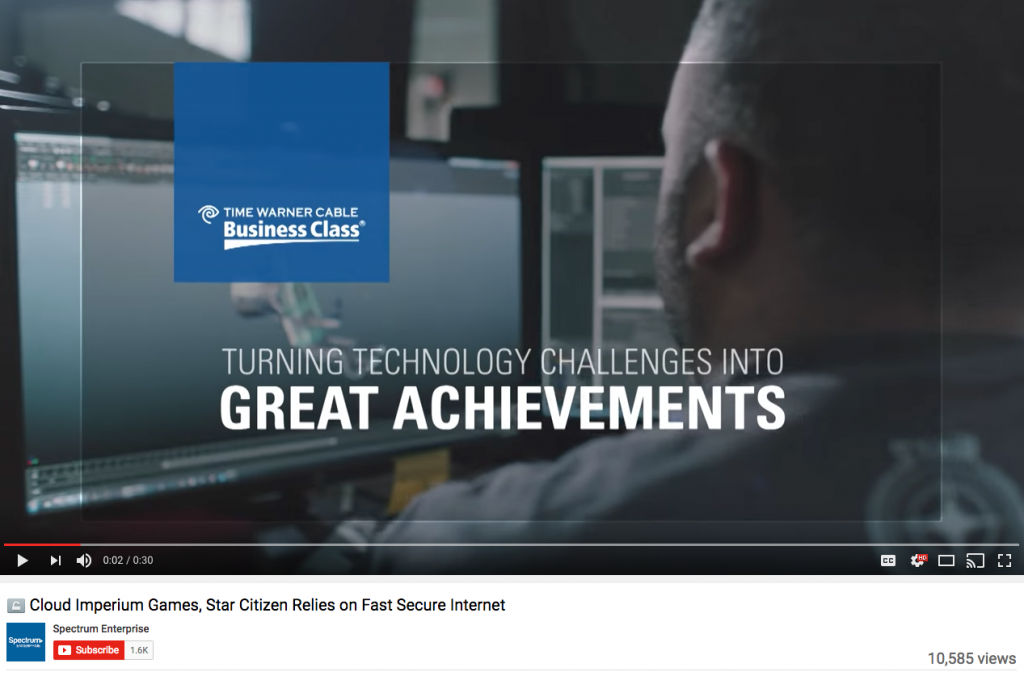 What can your brand learn from these B2B Influencer Marketing Campaign examples? Sometimes your customers can be your greatest allies. Other companies are likely to trust the experience of others. So if one customer is happy to share their story about your company on YouTube, Facebook or another social media platform, it's likely that others will soon follow.