Vaseline leads the fight against dry skin! To highlight their brand's healing ability, IZEA creators were enlisted to participate in Vaseline's 5-Day Challenge. Each blogger received a healing package that included Vaseline lotion and skin test strips to track how well the product worked. They also received a winter care package with some delicious hot chocolate mix, personalized mug, and even #Vaseline monogrammed marshmallows!
Erin at Living in Yellow took Vaselin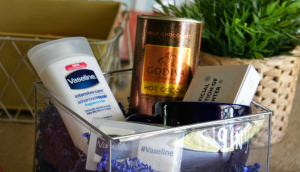 e's 5-Day healing challenge after a trip to Florida that left her skin in bad shape. Aside from the amazing results and improvement in her skin that she reported after her five days were over, she was completely won over by Vaseline's delicious care package!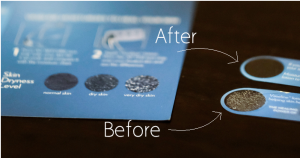 Penelope, of Penelope's Oasis, was already a Vaseline user and was up for the challege! She loved how Vaseline's product wasn't greasy or overly-fragranced. Penelope was excited to report on the positive changes she saw in her skin even BEFORE the five days were over. As a long time fan of Vaseline, Penelope hopes to win over new customers by showing off her awesome results and highlighting the great value consumers get with Vaseline products.  Aside from telling readers about her results, she also posted about the before and after results of the test strips in her package. Check out the photos from her skin test strip kit!