In order to promote back to college shopping for Brita products at Target, Brita launched a campaign that engaged college students and moms alike. It was a no-brainer – Brita water filtration products are perfect for college students and make a great addition to a care package from mom. The brand's products include water pitchers, bottles and dispensers that provide consumers better health, taste and value.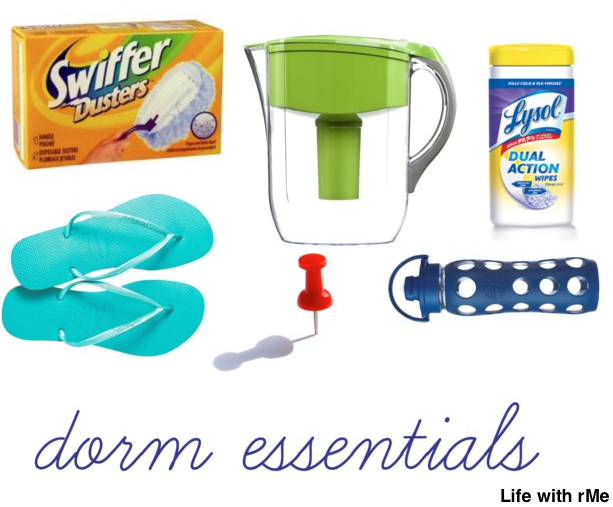 For the campaign, select college student bloggers wrote blog posts about their back to college shopping lists and how their favorite Brita products were integral to their college lifestyle. Bloggers Organized Charm, Life with rMe and Randilynn provided some awesome insight on why they love Brita.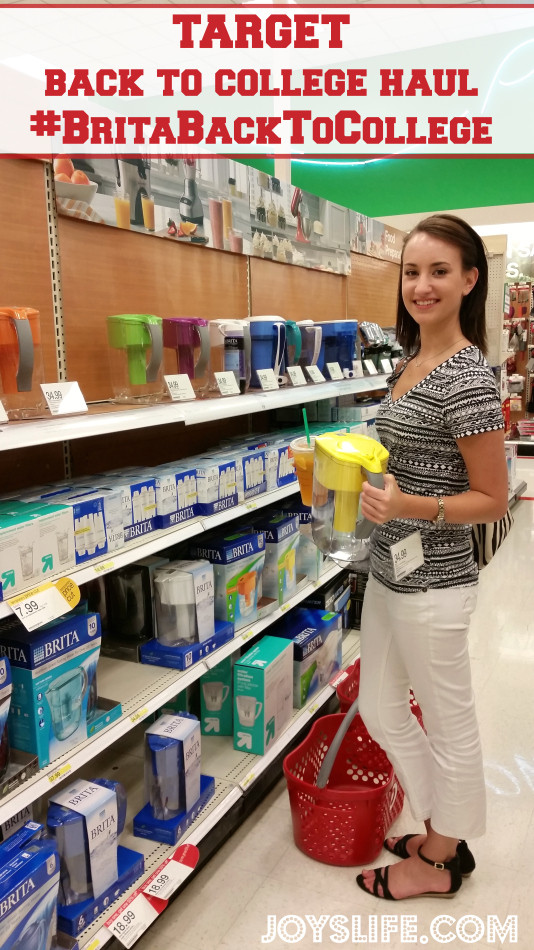 Next, the moms got in on the action and took their college kids shopping at Target. Then, they detailed what Brita products and other college essentials are shopping cart must-haves in their blog posts. The moms even included videos of their Target shopping adventure, which was a fun twist. Additionally, the blog posts announced a Target gift card giveaway, allowing lucky readers the chance to prep for college by picking out Brita products along with other college essentials.
Moms from The Country Chic Cottage, Joy's Life and Better in Bulk were among those that participated. Check out their videos of their Brita shopping experience and see what items made the cut. Those are some #blessed college kids!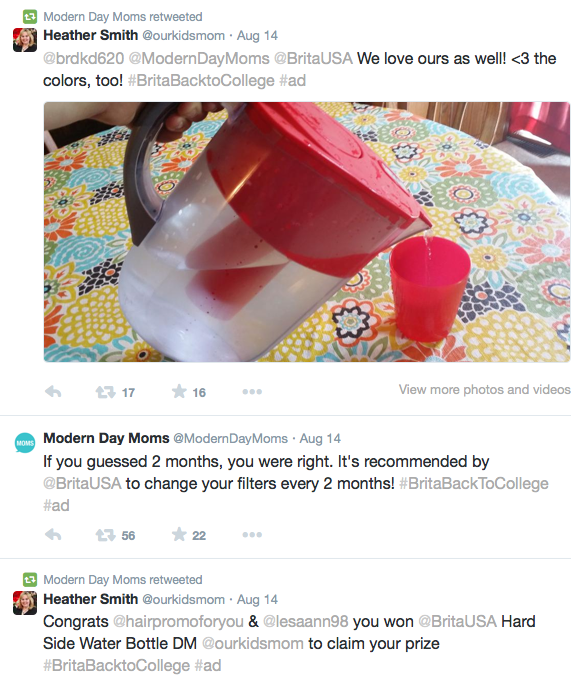 Lastly, Modern Day Moms and Our Kids Mom hosted a Twitter party with the hashtag #BritaBackToCollege, featuring Target gift card and free Brita product giveaways. The two hosts asked questions and provided lots of fun Brita-related information. They also discussed college life and all of the essentials for back to college shopping with the attendees.
And that's a wrap! School's in session and the students are fully prepared thanks to Brita!