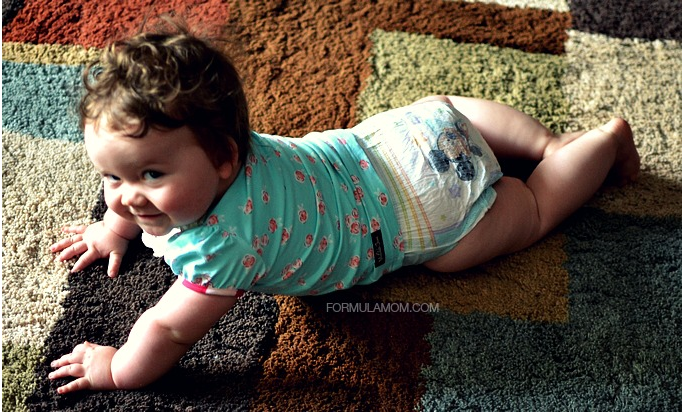 With the introduction of their Little Movers  line, Huggies requested that various creators test out the product on none other than their little "movers." Packages were sent out to selected bloggers to see what they had to say about this functional product. Jenny from The Melrose Family provides some great parenthood tips spanning all ages, courtesy of the family's grandmother, while also showing the quality and versatility of Huggies Little Movers. Erin of A Bird and a Bean discussed the product's benefits while sharing a $2 off coupon for readers. She also shared the Huggies Moving Moments link, where families can upload their Little Movers moments to share and have the opportunity to receive a coupon for future purchases. Readers who posted were also given a chance to be featured on Huggie's official Facebook page.
IZEA creators also previewed a video produced by Huggies about a mommy and baby workout that showcases just how exceptional the Little Movers product performs with regular activity.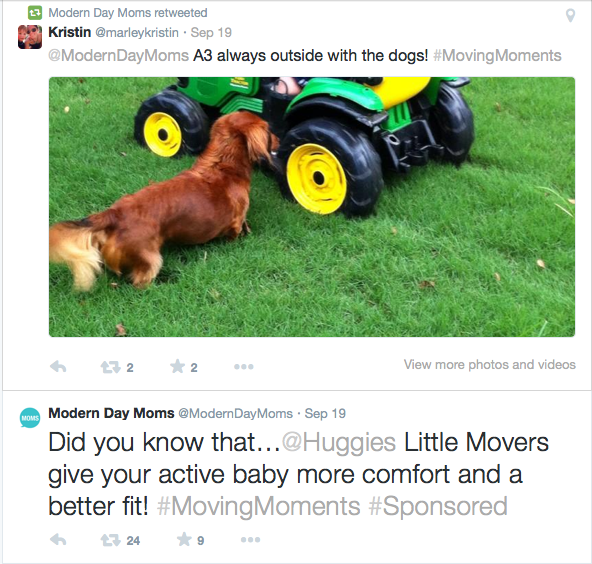 This Huggies campaign didn't stop there! Aside from the blog posts going live, Twitter parties were held on September 19th by Modern Day Moms and Formula Mom under the hashtag #MovingMoments. The two hosts asked tweeters different questions, while also giving away gifts including one grand prize of a 3-month supply of Little Movers diapers. Three additional winners were given a 1-month supply of Little Movers diapers. Such an awesome score for parents of little ones!
This campaign was a great way to get the word out about Little Movers and give away some great Huggies products to engaged customers!