Are beauty influencers the OG influencers? It sure seems that way. More than any other type of social media influencers, beauty influencers have made the leap to the big time, with major contracts and promotional deals with cosmetic companies. Some beauty brands, like MAC, have even partnered up with influencers to make entire new lines of makeup. But what is a beauty influencer, and can working with one actually help your brand? Let's dig into the basics of beauty influencer marketing.
What Is Beauty Influencer Marketing?
While there's no single definition of beauty influencer, beauty influencer marketing is defined as a social media user with a significant and engaged following endorsing specific makeup and beauty brands through shareable, digital content. Forbes recently published a list of the top 10 beauty influencers in the world. But beauty influencers need not be models in order to be influential.
Some beauty influencers are professional makeup artists (MUAs) who share tutorials and tricks on their YouTube channels or Instagram feeds. Others are amateurs who just really love makeup and beauty, and have built up a huge following of interested fans. According to a paper published in the "Elon Journal of Undergraduate Research in Communications," successful beauty influencers typically have the following traits:
Relatable
Knowledgeable
Confident
Helpful
Articulate
Examples of Successful Beauty Influencer Marketing Brand Partnerships
It's thought that the work of beauty influencers has helped the cosmetics industry experience considerable growth in recent years. In 2016, for example, the industry was expected to earn more than $62 billion in revenue. Here are a few examples of influencers and brands working together.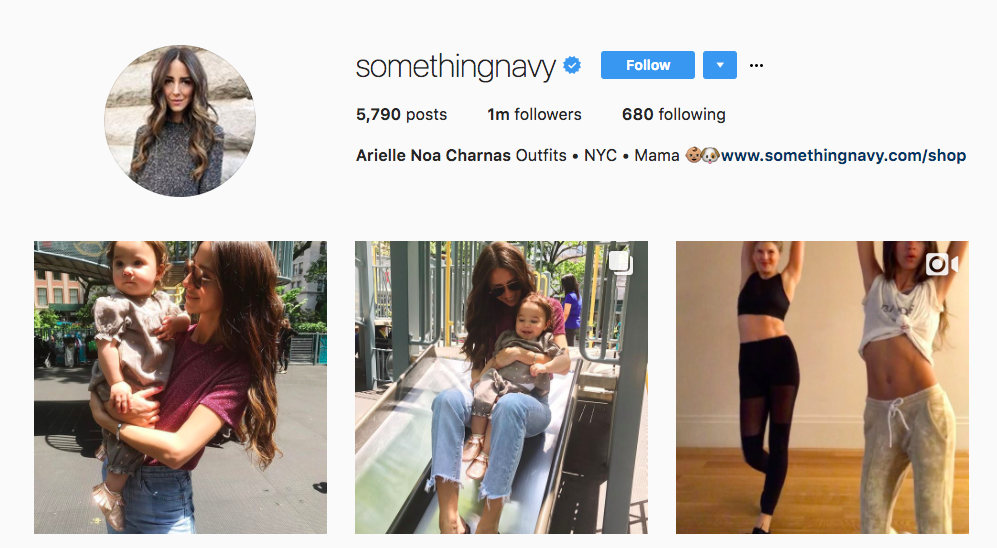 Arielle Charnas (Something Navy) and Peter Thomas Roth Rose Stem Cell Bio-Repair Gel Mask.
According to the "LA Times," a day after Charnas posted a Snapchat story featuring the gel mask, more than 500 masks were sold, worth more than $17,000.

MAC and 10 beauty influencers
Cosmetics brand MAC is no stranger to collaborating with influencers. In 2011, it partnered with a bunch of bloggers for a limited-release line. The brand also paired with Caitlyn Jenner to make a collection of cosmetics. Its most recent influencer partnership finds it putting together a collection with 10 influencers from around the world.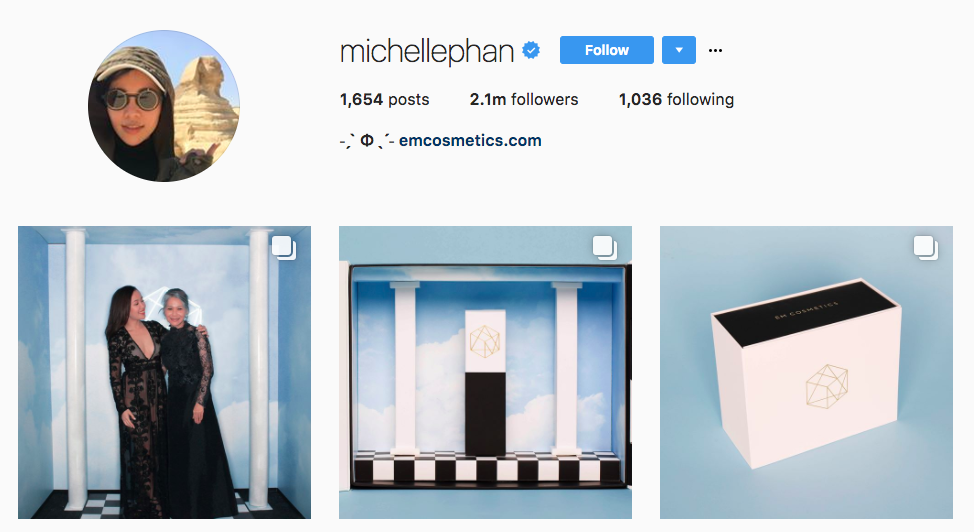 Michelle Phan and Ipsy
Beauty influencers have begun to move beyond the online world. Case in point is Michelle Phan, the YouTuber who launched Ipsy, a subscription beauty box. For $10 a month, customers get a box with five sample products, which Phan and her team of stylists select.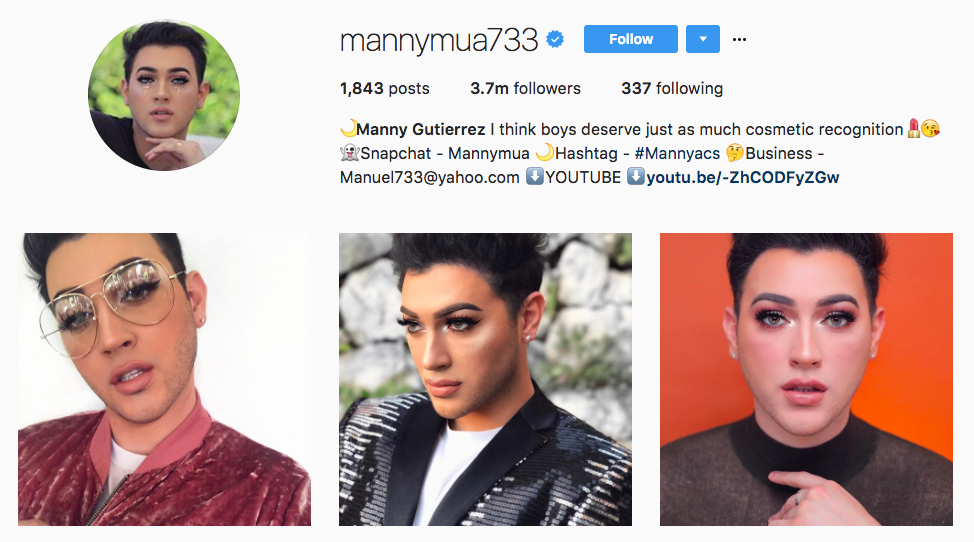 Manny Gutierrez and Maybelline
Pro MUA and YouTube star Manny Gutierrez is the first male to serve as a beauty ambassador for drugstore brand Maybelline, acknowledging the fact that more and more men are interested in cosmetics, and are actually purchasing them.
Finding Beauty Influencers
How do you find beauty influencers? One way to do it is to search Instagram or YouTube (the two social networks beauty influencers use most) for makeup tutorials or certain product names, then to check out the videos or posts of the people who appear in your search results.
You can also use an influencer marketplace to connect with beauty influencers who are looking for brands to partner with. With a marketplace, you can search for influencers by platforms used, look at reviews left by other brands, and connect with a potential influencer right away about opportunities.
How Beauty Influencer Marketing Helps Your Brand
How can beauty influencer marketing help your brand? It really depends on your company's goals.
Beauty Influencer Marketing Brand Fit
First things first: Since most influencers work with brands based on how well those brands fit with the influencer's niche or will appeal to the influencer's audience, make sure your brand has something to do with the cosmetics or beauty industry.
Beauty Influencer Marketing Strategy
Next, think of what your brand is trying to accomplish. If you're releasing a new product, you can work with the influencer and have him or her create a tutorial showing people how to use the product, or reviewing the item. If you're looking to promote or revitalize an old product, you can have your beauty influencer make a video showing people how to use a familiar product in a new way (such as lipstick as blush or mascara to darken the eyebrows).
Beauty Influencer Marketing Tactics
Another option is to use the social clout of an influencer to put together a new line of products, or a new collection. The collection can have the influencer's name on it, and you can promote it as a limited edition. Launching a collection with an influencer benefits both of you. You get to reach a new audience, and so does the influencer, as her or his name will be going out to customers who know about your brand but might not know about the influencer.