New IZEAx feature automatically mines content, tags photo and video assets using A.I.
ORLANDO, FL (October 2, 2017) – IZEA, Inc. (NASDAQ: IZEA), operator of IZEAx®, the premier online marketplace connecting brands and publishers with influential content creators, has announced the release of ContentMine in IZEAx. The new feature helps marketers more easily find, organize and share content produced by Creators through the IZEAx platform.
ContentMine™ is driven by a visual search interface to assist marketers in the discovery of content assets created through IZEA's influencer marketing and custom content services. Visual content such as photos and videos are processed by the platform using artificial intelligence and machine learning. The computer vision technology being utilized is able to detect objects and scenes, identifying elements ranging from animals to vehicles. Text is also analyzed using natural language processing and a host of scoring algorithms to make emergent content features actionable search criteria.
"We now have a visual way to easily organize the many content assets typically produced through an influencer marketing campaign," said Allison Shagovac, Manager of Influencer Marketing for ShurTech Brands. "We can search, sort, and filter content to find the right asset and maximize the return on investment for each piece of content produced. High quality influencer generated content can be shared through our owned social channels, providing an ongoing stream of creative product ideas for our followers."
"ContentMine™ is part of our ongoing mission to increase efficiency for our customers and our own team using artificial intelligence. As brands invest more heavily in influencer and content marketing, the volume of assets being produced becomes difficult for agencies and brands to manage," said Ted Murphy, Founder and CEO of IZEA. "ContentMine serves as an intelligent repository for all the content generated through IZEA campaigns, and allows marketers to upload content produced outside our platform as well. If an Instagram picture taken by an influencer contains a dog and a car, ContentMine will programmatically identify those objects and make them searchable. Marketers can use the content analysis engine built into ContentMine to reduce the time historically spent tagging and manually organizing content."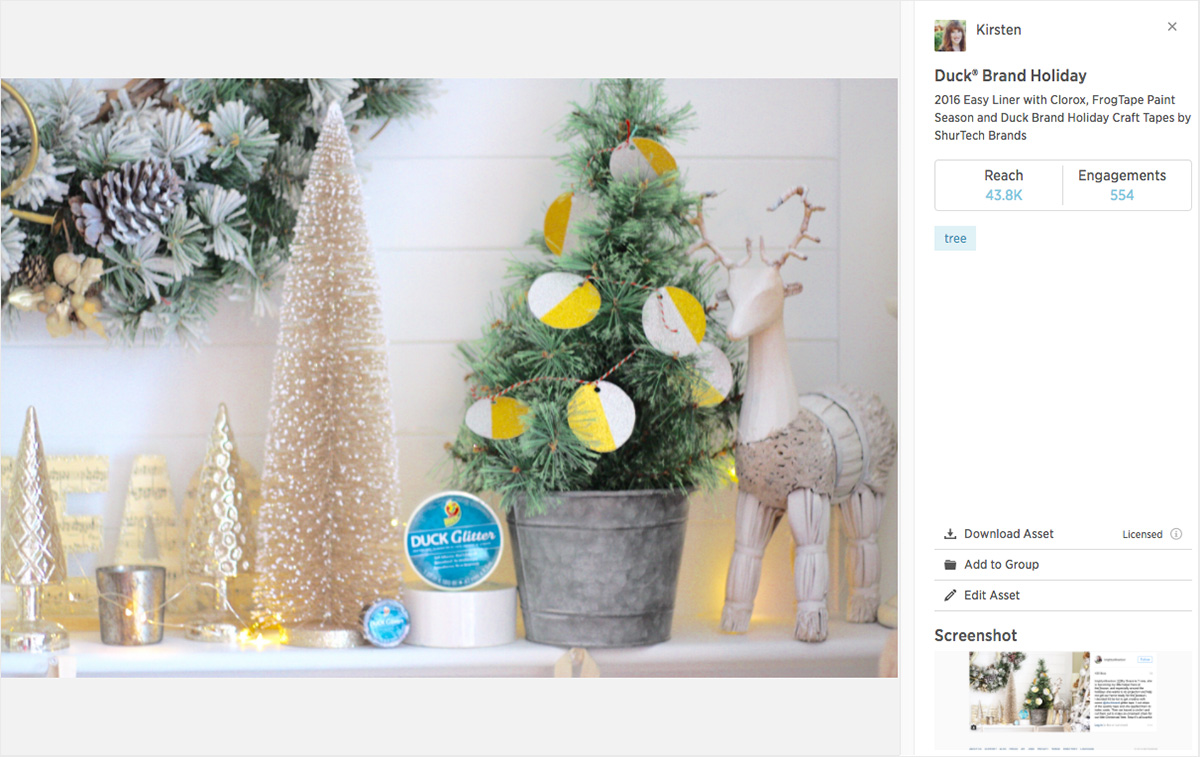 In addition to text and image processing, the new feature includes smart groups, content ratings, and a comprehensive set of search filters. ContentMine also programmatically grabs screen shots of published social media content and can display engagement data in context. ContentMine becomes a permanent archive of assets that can be quickly re-utilized in marketing presentations, down-stream reporting, and a whole lot more. "An overarching goal of IZEAx is to reduce the amount of time people spend managing campaigns." said Chris Staymates, Vice President of Engineering at IZEA. "The robust search and processing tools included in ContentMine are designed to eliminate low value, repetitive tasks and replace them with automated robots – allowing our customers to spend more time on content strategy and execution."
ContentMine is available at no additional cost to all licensees of IZEAx and IZEA managed services clients starting today.