This Christmas morning, as your friends and family are enjoying their time together, you're presented with a unique opportunity to engage and interact with your customers by showcasing a personal side of yourself and, by extension, your brand. Meet Facebook Live Video, an incredibly powerful tool that can help your brand and your influencers have a profound impact on the customers you interact with on a daily basis.
Facebook Live Video is the Secret Weapon You Need
Facebook Live is a means of live streaming events to your legions of Facebook followers. Thanks to innovative tools on the social media site, you can actually interact with customers and share brand-new stories directly to the people with whom you most want to connect.
Facebook has added several tools alongside Live, which allow users access to filters, on-screen text, and more. The system is designed to feature prominently to those people already following you, plus Facebook has created a custom space for users to find new live streams easily.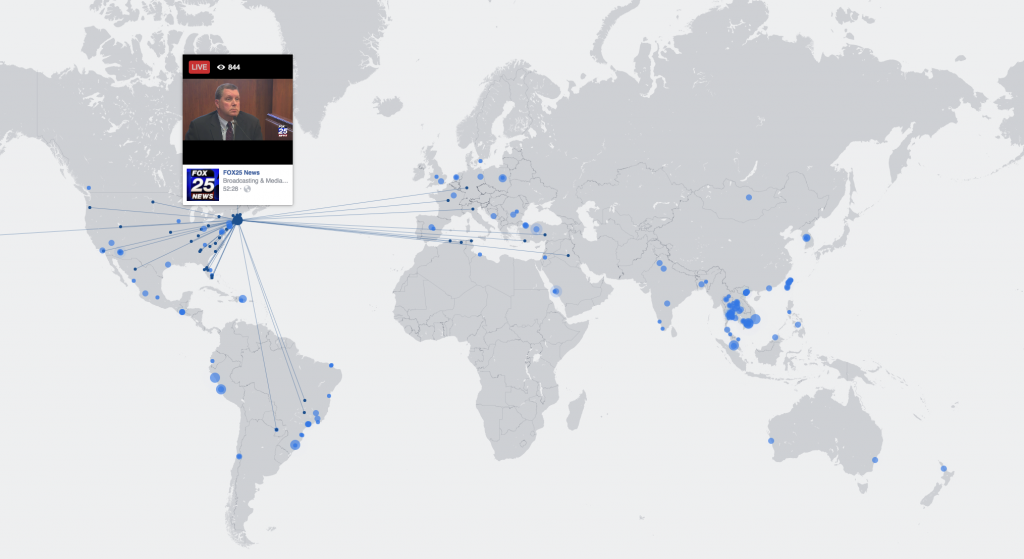 Perhaps most importantly, Facebook is very much behind this process. Not only has the company spent more than $50 million to get people actively using Facebook Live, but in addition, Facebook has increased the visibility of its Live videos in people's news feeds by as much as 360 percent. In other words, Facebook Live is big, and it's an opportunity to get your brand in front of tons of potential new customers.
How to Make the Most of Your Facebook Live Presence
New to the whole live streaming experience? No problem! Facebook has integrated its Live video feature right into the user interface. The option to live stream video is right there in the "New Post" box next to the option for photos and videos. It's as easy as clicking the option and then sharing your story. Before you click that tempting "Go Live" button, though, here are a few tips on how to make the most of your live streaming experience.
Be sure to promote your live stream in advance to make sure you've got as many audience members as possible when your live stream kicks off. It's no use playing to an empty room, after all.
Once you've let people know about your live stream event, be sure to stay punctual. Go live at the appointed time.
Unless your personal computer has a high-quality camera and a lot of mobility, the best option to live stream a personal video is likely a smartphone. A smartphone camera allows you the option to adjust your angle, create a more cinematic experience, and focus on more than one subject.
Before you press play, make sure you have a strong Internet connection. Nobody wants to tune in to a live stream that's stuttering or inconsistent.
Be sure to listen to feedback while you're broadcasting. Viewers might ask to get a closer look at the action, hear about a specific subject, or even ask you to tweak your performance. You don't need to take every suggestion, but this kind of live feedback can be invaluable for the current and future live streams.
Don't use your live streams to sell your products—use them to tell your brand's story. Give them an idea of your company's goals and showcase the people who engage with your company. This will help build a measure of trust among your customers that's integral to strengthening your brand.
Think About Facebook Live On Christmas Morning
It's not difficult to see that Facebook Live combined with a Christmas morning celebration is uniquely suited to promoting your brand. By giving your customers a glimpse of your personal life, you can inspire a level of trust and connection with your customers that can serve you proudly throughout 2017.