You don't want to be THAT person. We all know that person. The one who is constantly posting terrible photos. There's the one who goes dark for months. There's the guy who abuses hashtags and the gal who posts the same thing every day. It's easy to be that person, but you don't have to be. An Instagram mistake is something anyone can make.
Being an Instagram rockstar isn't rocket science. It's a careful balance of posting the right images at the right time for the right people. With a little trial and error, anyone can master the art of driving engagement through Instagram posts. But for those who want the fast-track to success, here's what we think you could do better.
Instagram Mistake #1: You're posting too much or not enough.
Your goal is to find the sweet spot with how many times you post. Audiences can find it annoying when brands are constantly posting. It takes time and thought-out execution to craft a quality post. If you're constantly posting, some of that content is going to be weak. On the other hand, not posting enough leaves you open to the risk of being forgotten. Take note of how the pros do it and listen to your followers to see what and when sparks the greatest engagement.
In a study of 55 socially active brands by Union Metrics, brands found success posting on average between once and twice per day. The best time of day to post depends on who your followers are and where they live. Hootsuite found the best time to post is during the lunch hour, 12-1 p.m., Monday through Friday, since many social media users spend their break scrolling their feeds. Do some experimentation to find what posting times get the best engagement for your brand.
Instagram Mistake #2: Your content isn't relevant.
If you're not getting any engagement from your audience, it's likely your content is consistently irrelevant to your readers. Pay attention to what your audience and peers are posting about as well as what's going on in the world and jump into the conversation. Follow a trending topic that you find interesting and move the conversation over to your account in one of your posts. That way you know you're tapping into an already relevant conversation that's driving engagement. Only now you have your own place in the conversation.
Instagram Mistake #3: You're posting low-quality photos.
Instagram is all about aesthetics and visually pleasing images. Posting low-quality photos is almost as bad as not posting at all. It's always better to take a little longer to gather strong content then it is to bombard people with irrelevant, low quality content. Practice staging your photos to capture an interesting angle. Think about proper lighting, avoid backlit images and always be sure to focus before snapping. Post with a plan. Don't just post and hope.
Using larger images is always best. Instagram's square images are sized 1080×1080 pixels, so make sure you photo is at least 1080 px on its shortest side. You can still use smaller images, but larger ones simply look better, sharper and have more detail. You also aren't restricted to exclusively posting square images.
It's also a good idea to mix it up between posting portrait and landscape oriented images. Followers will get tired of your content if you're consistently posting similar image and become more engaged with the greater variety of image styles you post. Do keep in mind, though, that landscape, or horizontal, images can stay rectangular for full view of the image, while portrait, or vertical, images will always be cropped to become square.  
Instagram Mistake #4: You're overusing or misusing hashtags.
If your hashtags have nothing to do with your content or your industry then don't use them. It's that simple. If a hashtag looks misplaced or irrelevant, people will think you're trying too hard. Hijacking a hashtag with irrelevant content is considered an amateurish social media blunder.
According to HowToHashtag.com, there are four rules to proper hashtag usage.
Don't overuse hashtags. It's recommended using a maximum of only two hashtags per post on Twitter since you're limited on characters. But since Instagram has no limit on the amount of text you can include in your caption, feel free to load up on relevant hashtags to drive relevant engagement.

Keep your hashtags short. Long hashtags are hard to read and can annoy your followers.

Use meaningful existing tags. Find tags that are relevant to your audience and start using them to jump in the conversation.

Hashtags don't have spaces or punctuation. Make sure not to only use words in your tags otherwise you'll break the link.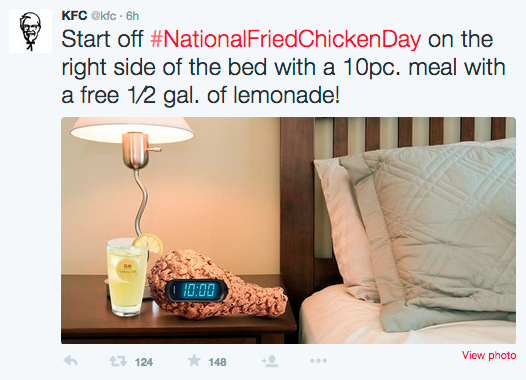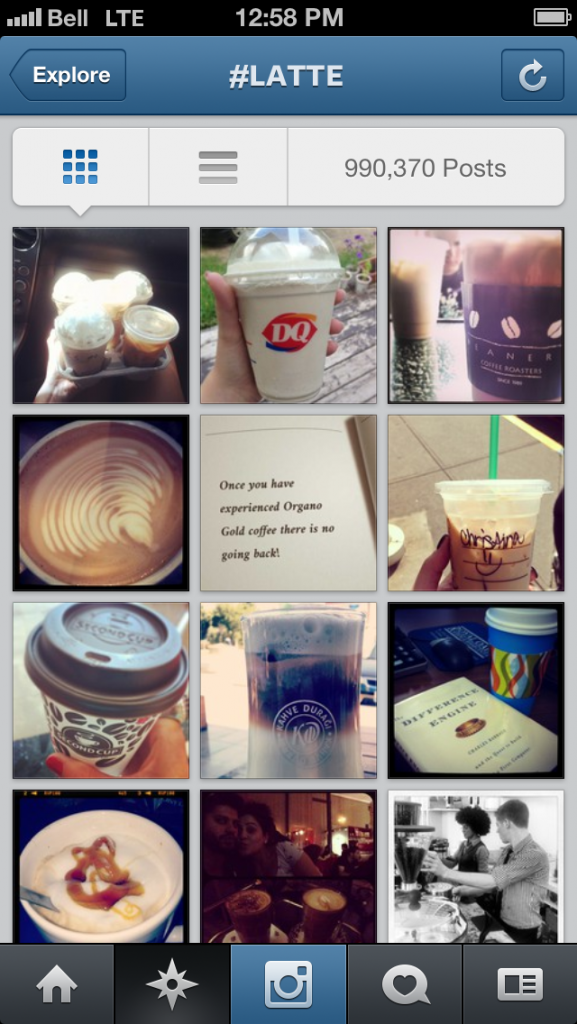 Instagram Mistake #5: You're being overly promotional.
Talking about yourself too much is a total turn-off. It's okay to promote yourself every now and then to show the great things your brand has accomplished, but self-promotion needs to be tasteful and tactful. Sprinkle in promotional posts into your overall content strategy but keep them to a minimum. Posts should be entertaining, educational and informative and your overall promotional message should be carefully crafted and considered when talking about yourself. Make sure it's something your followers would actually want to know. If you don't know if your posts are too promotional, take a look at your engagement. Too many promotional posts often result in poor engagement.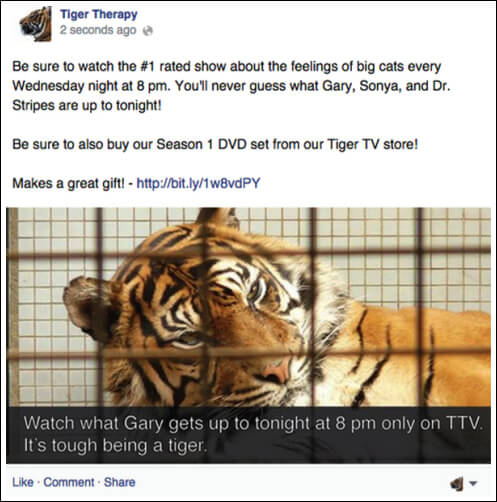 Instagram Mistake #6: Your content is boring.
Make your captions snappy and witty. Be short, concise and to the point. Speak with expert authority. Use strong imagery and make sure you cover a variety of topics. It's important to stay true to your brand, but make sure you don't find yourself stuck in a rut posting the same type of content every day. Change it up a little and show some creativity. That's what keeps people wanting more.
All great Instagram posts share similar characteristics.
Images are visually appealing.

Images are high-quality, sharp and in-focus.

Bright lighting is used to highlight the subject or product in focus.

Attention-grabbing and persuasive captions

Captions ask for engagement from followers. Example, "Care to share a similar story" or "would you buy the blue or the black?"

Captions include calls to action.

Use of relevant hashtags for increased reach.