Snapchat is now one of the most talked about social platforms to date. It has grown tremendously in usership and can be found on pretty much everyone's smart phones now. In June of 2016, Snapchat surpassed Twitter's daily active users, counting more than 150 million people using the app every and every day. Brands that want to hop on board the Snapchat train might want to learn a thing or two about it first. One of the most important aspects to consider is how to craft a perfect Snapchat story.
What is a Snapchat story?  
A Snapchat story is different from a regular snap. A snap is a picture or video sent in real time to any specific person in your friends list. A story, on the other hand, is a similar concept but is distributed to your entire audience. Instead of only one person seeing your snap, your entire friends list can see it. You can also make your snap story public so people you don't follow but still choose to follow you can view it. These stories live for 24 hours. After that time is up they disappear.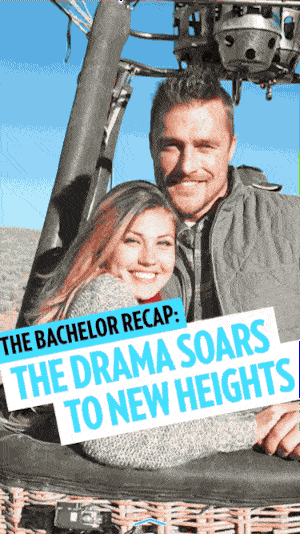 What's the purpose of a Snapchat story?
Snapchat stories are powerful tool to tell your brand story. Brands have the ability to craft a message, deliver it to followers and monitor how it plays out in real time. Stories give followers insight into a brand's personality, and help to build a deeper relationship with potential and current customers. Check out these 17 examples of brands using Snapchat stories really well.
How to craft the perfect Snapchat story
Snapping everything and everything in your story won't deliver an engaging message to your followers. Your snap stories need to be carefully crafted and targeted to specific personas in your audience of followers. Your message needs to be clear and easily understood.
Follow these steps to take the first step toward Snapchat stardom:
Choose a theme, topic or message and design your story around it:

You want your story to flow and make sense. Irrelevant and inconsistent pictures or videos that don't tell a story will fail to engage or resonate with your followers. Your content needs to be in sequential order, flow with consistency from snap to snap, and tell a cogent story.

Polish your snaps by adding geofilters and lenses: Keep in mind that if you want to create your own branded geofilters and lenses, it will cost you. It can get a bit pricey so decide how much money you want to shell out beforehand. It's a great tool if you want to use your Snapchat story to create a campaign.
Use emotional appeals:

Consider what types of stories resonate with your followers and create content that demonstrates your brand understands. Sharing emotional Snapchat stories on topics that matter, delight and stir emotion is a powerful tactic to further strengthen your relationship with your followers.

Don't be afraid to get a little artsy and doodle all over your stories: There's a reason that feature exists. It can help make your story unique, memorable, and demonstrate your personality and sense of humor. Along the same lines, many brands find dropping emojis into snaps add that extra detail and emotion followers crave.
Stories should be short, sweet, and to the point:

Too long of a story is sometimes worse than no story at all. Who of your followers has the time and attention to watch the entirety of a 200-second-long story? Strong messages are best told in clear and concise, snackable stories. The key is to make sure you deliver your most important message in the first few seconds. Doing so can keep your viewers engaged throughout the rest of your story or simply get your point across before you lose attention. So, put your most important stuff first.

Try a Snapchat takeover:

Perhaps the most powerful way to utilize Snapchat's story feature is to have one or more of your influencers take over your content for day. Takeovers are a fantastic way to bring in fresh faces and content that people relate to, resonate with and recognize. Inviting influencers to tell your story from their perspective is a great way to spice up your snaps and infuse greater variety in content. Doing so can grab the attention of new audiences that you may not have in the past because influencers bring their followers with them.
Snapchat isn't for everyone but it's certainly a major component in today's social media landscape. We live in a very visual society where sharing exactly what we're doing through pictures and videos is becoming the norm. So, what are you waiting for? Start sharing your story on Snapchat today.