At a time when nearly every brand is trying its hand at content marketing, businesses truly need to innovate to make a splash. A select few have inspired the marketing world in this regard, and the frontrunners have been invited to speak at Content Marketing World this week to share their stories, efforts and best practices.
Here what we've gathered from the work of four pioneering brands.
Marriott
Hotel chain Marriott has taken travel content to a new level with M Live, the brand's global social media and real time marketing command center. With topics ranging from culture, food, trends and fitness in destinations around the world, Marriott is reaching savvy travelers through its online magazine, social media and even a mobile app.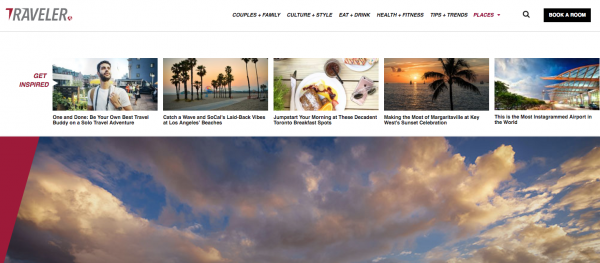 Vice president of global creative and content marketing David Beebe is responsible for developing and distributing content in all formats across all channels. During his session at Content Marketing World, Beebe will share the story behind how data and technology come together to engage consumers in meaningful way creating an 82 percent engagement with the brand's social accounts among next-generation travelers.
REI
Outdoor gear guru REI has gone all in on content marketing. Its online portal of outdoor advice, Co-op Journal, offers stories from real life campers, climbers and athletes that make the rest of us feel like couch potatoes.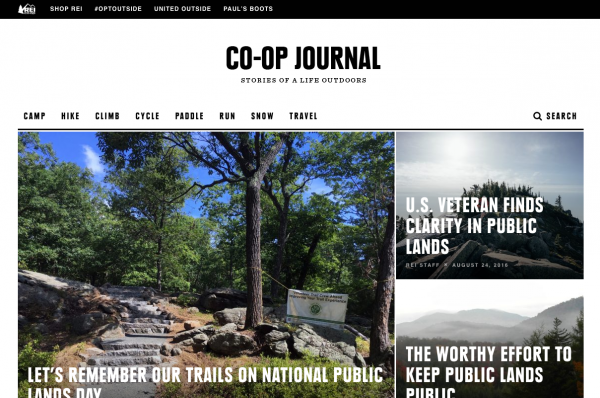 Additionally, REI has mastered the art of crowd-sourced content with its #optoutside initiative. What started as a simple hashtag has since grown into a gorgeous website where more than 1.4 million outdoor lovers share their experiences.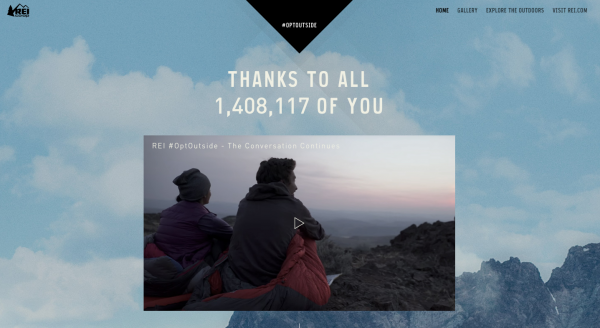 At this week's conference, senior program manager for content marketing Eric Hess will share how the outdoor mega player leverages immersive content including podcasts, articles and film to enhance engagement and expand its vision—"life outdoors is a life well lived"—with the world.
American Cancer Society
With survival stories from real patients, tips for staying healthy and decades of research, the American Cancer Society has put educational and inspirational information to good use within its content marketing strategy. But according to Kelley Graham, the head of web content strategy for the charity, content can always be better.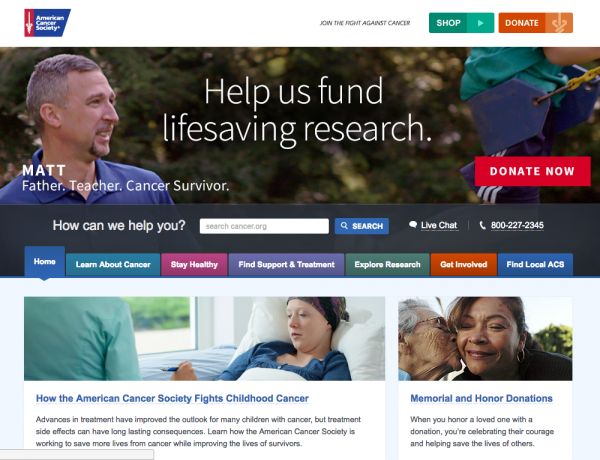 That is why the society invested in a modern approach to content and analytics, allowing its marketing team to draw insights and determine actionable content intelligence. During her session at Content Marketing World, Graham will clarify "content intelligence" and help attendees overcome the challenges of content analytics and data so they, too, can unlock the potential of their content marketing.
Wells Fargo
To better engage millennial customers, Wells Fargo created Wells Fargo Stories, an online journal that publishes consumer centric content and relies heavily on visual storytelling and mobile experiences. With a proper mission ("to support young consumers in managing their personal finances in context to their aspirations and pursuits of work/life passions") in place, Stories is a content platform all content marketers can learn from.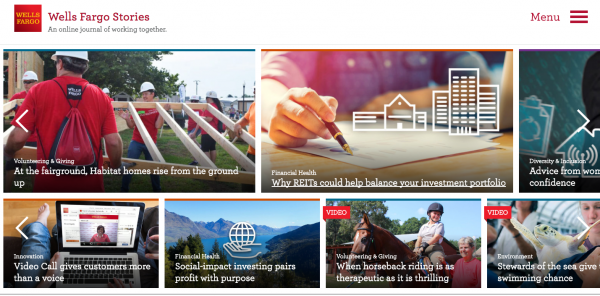 This week, session attendees will hear how head of consumer segment strategies Alec Hughes and his team utilize audience-centric added value content as a "horizontal thread" in connecting integrated marketing efforts.
Not registered for Content Marketing World yet? Harness the content marketing expertise of these brands by signing up here. If you're already attending, stop by the ASJA + IZEA meeting space to say hello!