Marketers know that in the appropriate market, humor resonates with consumers. Fifty-six percent of North Americans prefer their advertisements to make them laugh, but few brands embrace it like America's favorite breakfast spot, Denny's.
Open since 1953, Denny's has been through a variety of marketing campaigns over the years, but its content marketing strategy hits a humorous home run. The Denny's blog is full of funny, visual content that's appealing to a wide audience.
Here's why Denny's approach to humor works:
Heavy on funny visuals
From the minute you land on Denny's blog, colorful, visual pictures and stories greet you. Denny's goes heavy on funny visuals and light on text. You'll see a variety of images and GIFs. Only a few posts have text, and even those are short questions or statements.
Posts like the one below offer a funny twist on meditation and bread, referring to it as "breaditation."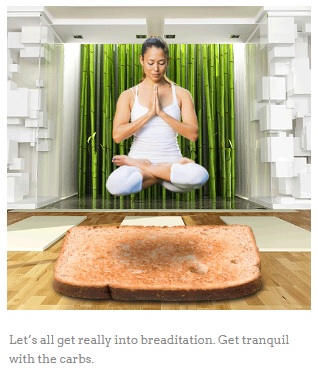 Or, how about this GIF of a guy trying to snag a bite of a strip of bacon? The caption reads: "They call this a strip tease."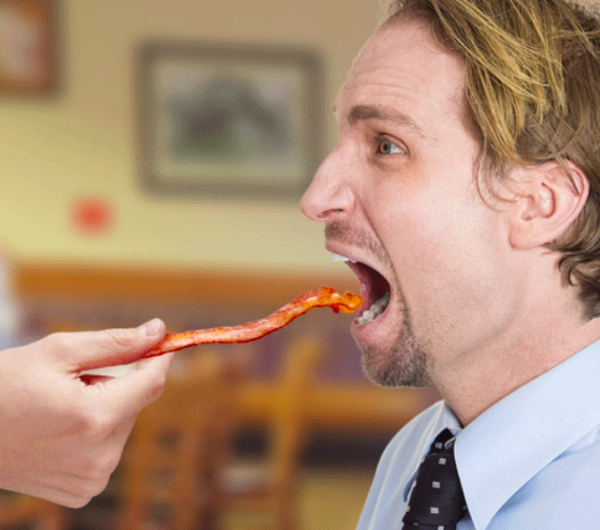 Focusing on visual elements makes the blog standout in a way its competitors can't.
Engage the audience
The visual posts aren't the only elements of humor incorporated throughout the blog. The company routinely connects with their followers to answer questions or create conversation, like the example below.
One individual commented "I don't know what's better, Denny's blog or the restaurant." The response from Denny's – "one of life's toughest questions."
By responding and engaging, Denny's creates opportunities to virtually communicate with customers and encourage conversation, leading to continued customer retention and potentially new customers.
Promoting content on various channels
Denny's uses the full reach of social media. In addition to their blog on Tumblr, the brand has a presence on Instagram, Twitter, Facebook, YouTube and LinkedIn.
The audience following their blog isn't necessary the same audience following Denny's on Facebook. The restaurant recognizes these differences and, if needed, uses a different tone depending on the platform.
Asking customers for content
Denny's isn't creating all of this knee-slapping content in-house; the company asks customers to submit content too. Right on the main page, there's a "Submit" section. It's front and center for everyone to see, and the form to submit content is effortless.
Aside from asking for content, Denny's gets its customers involved in various campaigns. For example, customers can submit their picture and have it "Denny'fied" like this creative graphic made from a submitted photo of a customer.
Wrap up
Denny's dares to be different. The unique personality and humor behind the blog allows the brand to take an approach that separates it from other restaurants. Most chain restaurants have a predictable online presence full of food photos, promotions and deals.
Nothing about Denny's blog is predictable, and that's what set it apart.