Unlike the dozens of other beauty product retailers that have recently cropped up in the cosmetics market, Sally Beauty's launch dates back to 1964. Despite the company's age, Sally Beauty has embraced one of the most modern forms of advertising: Sponsored social.
This form of marketing asks bloggers and social media influencers to promote a brand's product on their own digital channels.
In this instance, Sally Beauty teamed up with several lifestyle and beauty bloggers to showcase their products. One of most compelling aspects of this sponsored social campaign was the use of before and after photos.
Here's how those images – and influencers – worked to the brand's advantage:
Finding the right influencers
Before diving into the before and after photos, it's helpful to get an idea of the audience Sally Beauty wanted to reach and the influencers they chose to sponsor content.
Generally speaking, the brand targeted moms and multicultural women aged 20-40 years old.
To hit that target market, the brand reached out to several bloggers, including Laura Gallaway, a self-proclaimed "cosmetics junkie" who brings 500,000 monthly page views to her site, My Newest Addiction; and Miranda Mendoza of Slashed Beauty, who was named Most Buzzworthy Blogger by Allure Magazine in 2014.
Both of these women reach the audience that Sally Beauty was looking for.
The power of before and after pictures
Each influencer wrote a blog post about a specific product and took before and after pictures to show their beauty transformation.
Gallaway wrote about several products that promote curly hair. Her blog post was compelling, but her photos stole the show.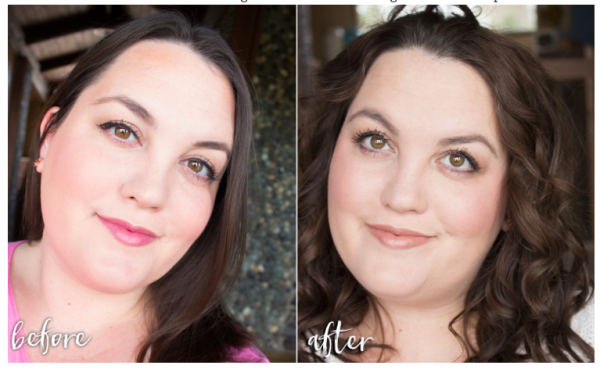 Mendoza wrote her sponsored post about creating a smokey eye with three products. The content offers a tutorial on how to create the look, but again, the images are the show-stopper.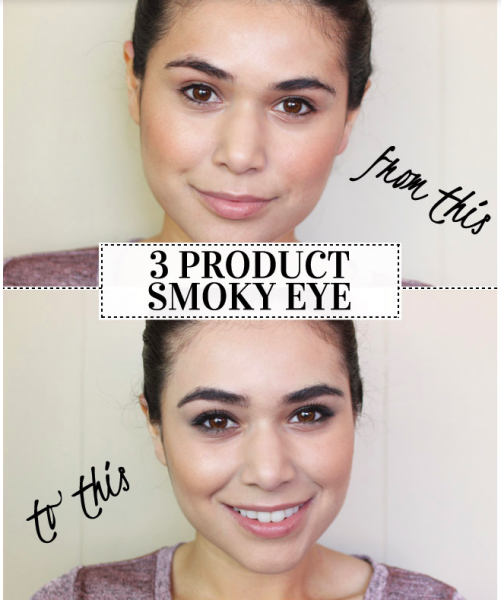 The images are arguably the most crucial element to the campaign. Why? Two reasons.
First, Sally Beauty knows that visuals matter. Seventy-nine percent of people scan content rather than read it word for word. That means readers are scrolling through content, reading a sentence here and there and glancing at a subheading or two.
To get a reader to go from scanning content to reading it, there's has to be a reason. When a reader gets a glimpse at the before and after pictures they'll likely stop to check them out. With piqued curiosity, the reader is now more likely to read the article to find out how the author changed her look.
The second reason the photos pack a punch is because they provide social proof. The pictures prove that an everyday person used the product and had great results.
Consumers trust recommendations from their friends. Research shows 92 percent of people trust word or mouth recommendations, and the before and after pictures serve as a visual testimonial that could sway a purchase decision.
Sponsored social posts can influence purchases, but the use of before and after photos like Sally Beauty used in its campaign can amplify the overall impact.