To gear up for Halloween, TruMoo enlisted IZEA creators to sample and create recipes with their limited edition Orange Scream flavored milk. With parties and trick-or-treating happening, what better time to come up with some fun recipes featuring TruMoo?!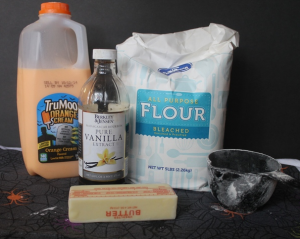 Over at Our Family World, Orange Scream Cupcakes made with Orange Scream TruMoo were on the Halloween party menu! With step-by-step instructions and great photos to help readers along, these cupcakes are a snap…and delicious looking.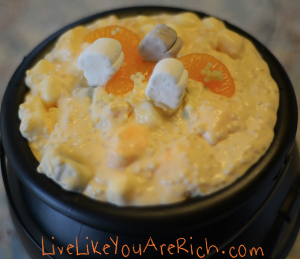 For a fun party menu item, and spooky wow factor, Anita at Live Like You Are Rich whipped up an Orange Scream Frog Eye Salad with TruMoo's limited edition flavor. This fruity dish, presented in a little black cauldron is a unique way to use Orange Scream for your Halloween party!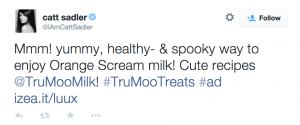 Alongside everyday creators, celebrities were also tasked to tweet about TruMoo's fun, healthy Halloween flavor. Check out this tweet by E! Network's Catt Sadler!
This campaign was Spook-tacular, we can't wait for TruMoo's next great limited edition flavor!