Entrepreneurship is huge in the digital economy, and there are some who have taken their knowledge and savvy to near superstar status. Representing several industries, these movers and shakers are top social media influencers as well as pros in their businesses. We've profiled the top 10 entrepreneur influencers here.
Top Entrepreneur Influencers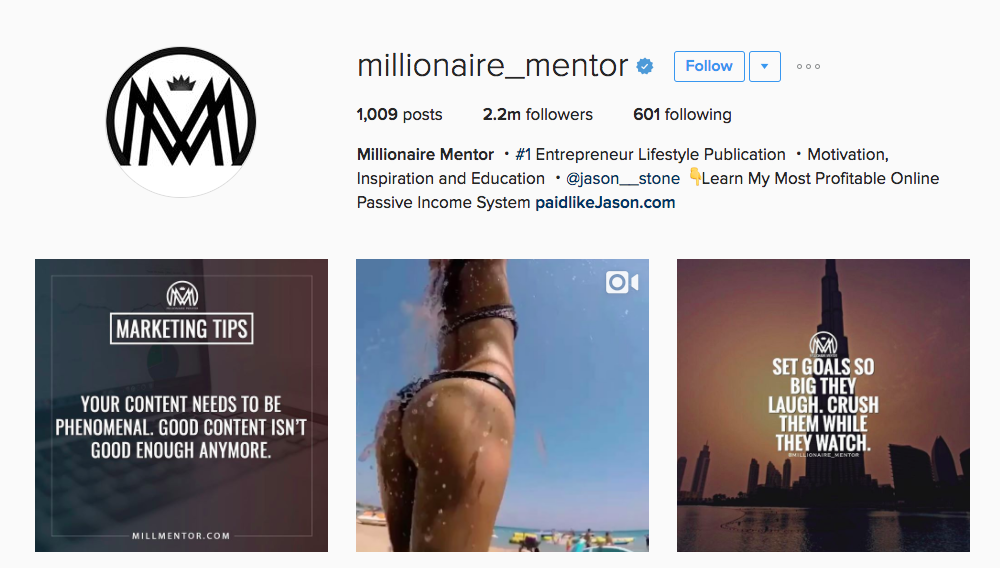 Jason Stone
Jason Stone is a top entrepreneur influencer who has developed several Instagram platforms including Gentlemen's Mafia and Local Door Coupons. His Millionaire Mentor platform has more than two million followers, and he shares daily motivations and inspiration on building net worth with his followers.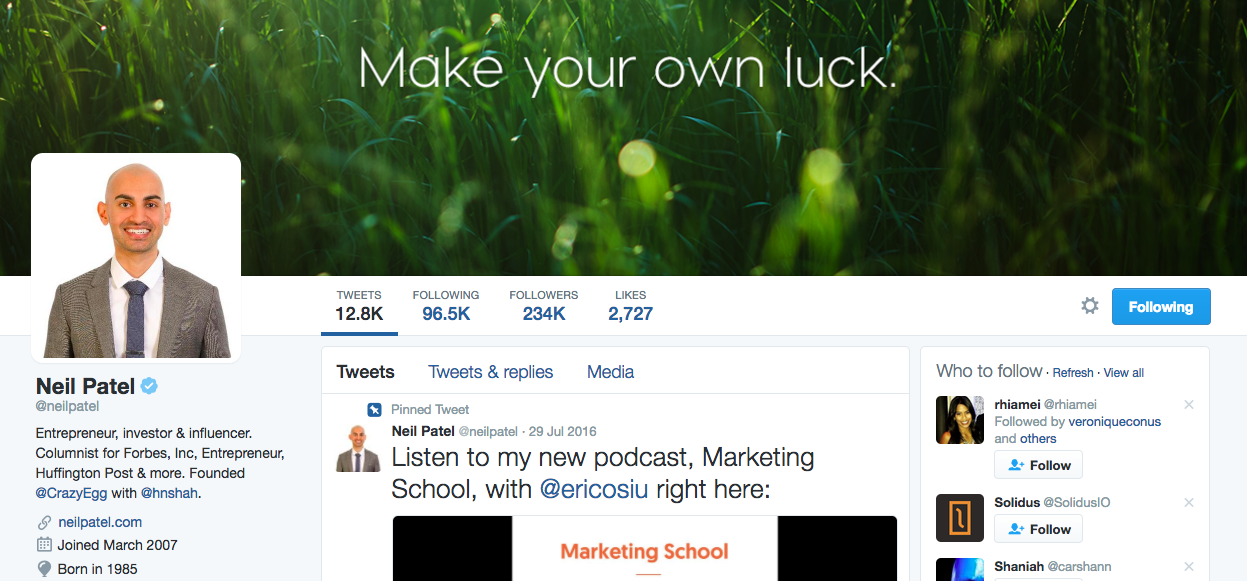 Neil Patel
Designated one of the top entrepreneur influencers by The Wall Street Journal, Neil Patel was recognized by President Obama as one of the Top 100 Entrepreneur Influencers Under the Age of 35. Neil is a marketing expert and co-founder of KISSmetrics, Crazy Egg, and Hello Bar.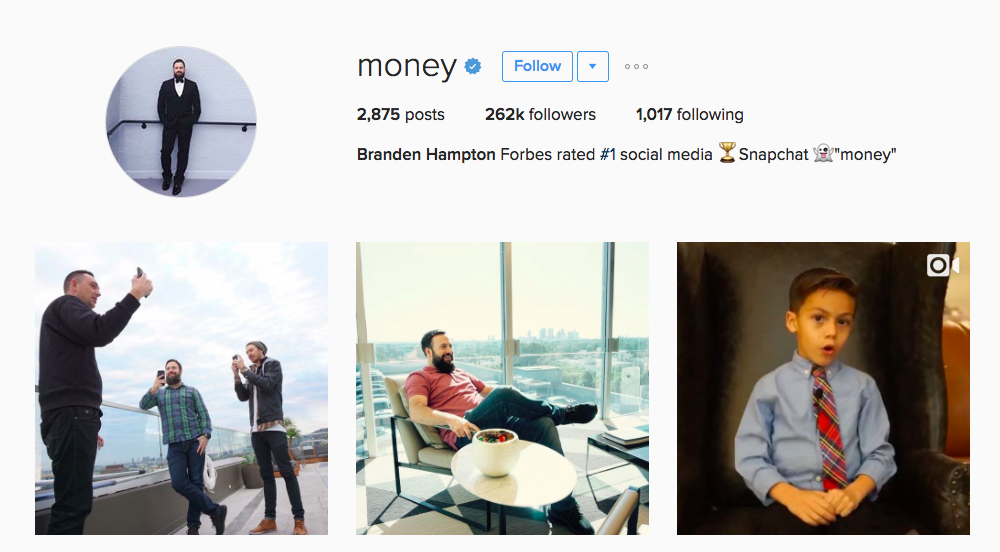 Branden Hampton
Branden Hampton is a social media superstar and top entrepreneur influencer. His sponsored blog posts help his followers create businesses, stay up-to-date on celebrities and simply navigate their personal lives more successfully.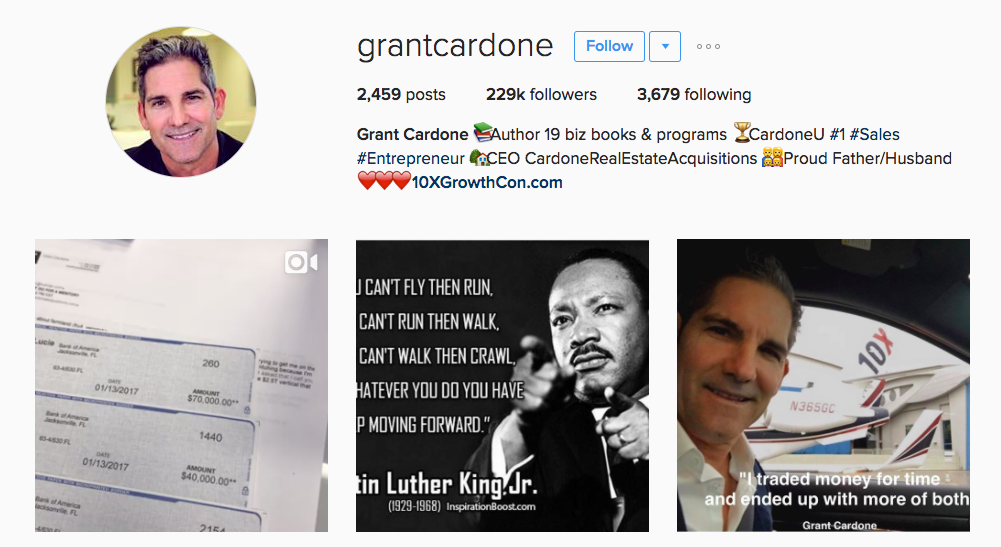 Grant Cardone
Grant Cardone is one of the most popular entrepreneur influencers in the world, with huge followings on all platforms. He has built a $500 million business in real estate, motivational speaking, sales training and business innovation.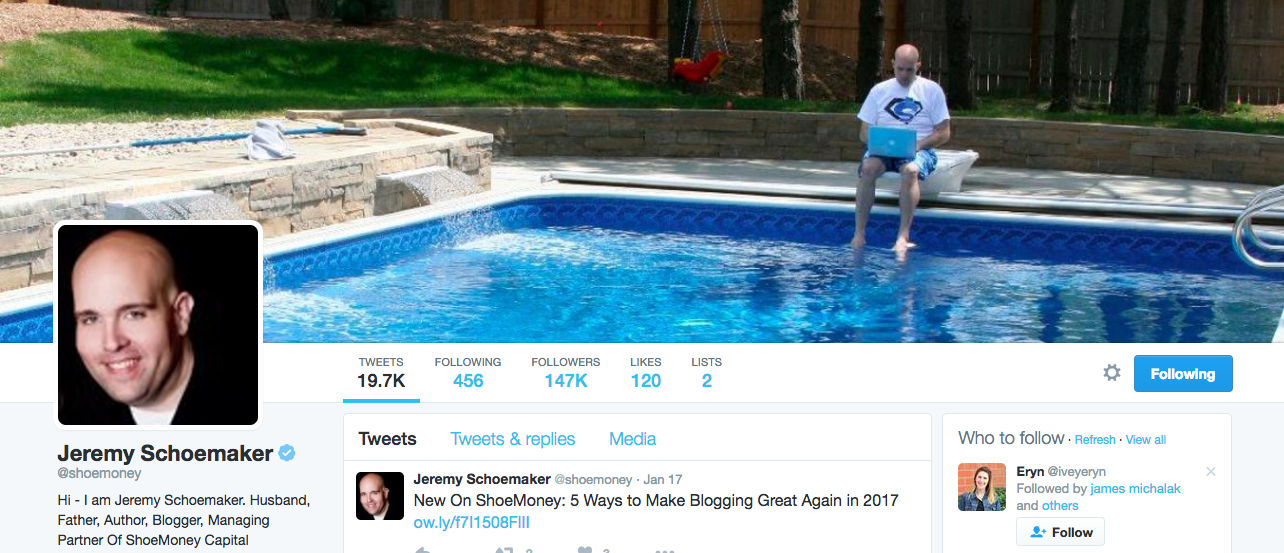 Jeremy Schoemaker
Jeremy Schoemaker is one of the most influential bloggers in the world of finance. The top entrepreneur influencer is famous for earning a 6-figure check from Google and generates awe for his ability to generate big money in short timeframes via his blog. Jeremy is driven by making money and he shares his ideas with followers who emulate his methodology.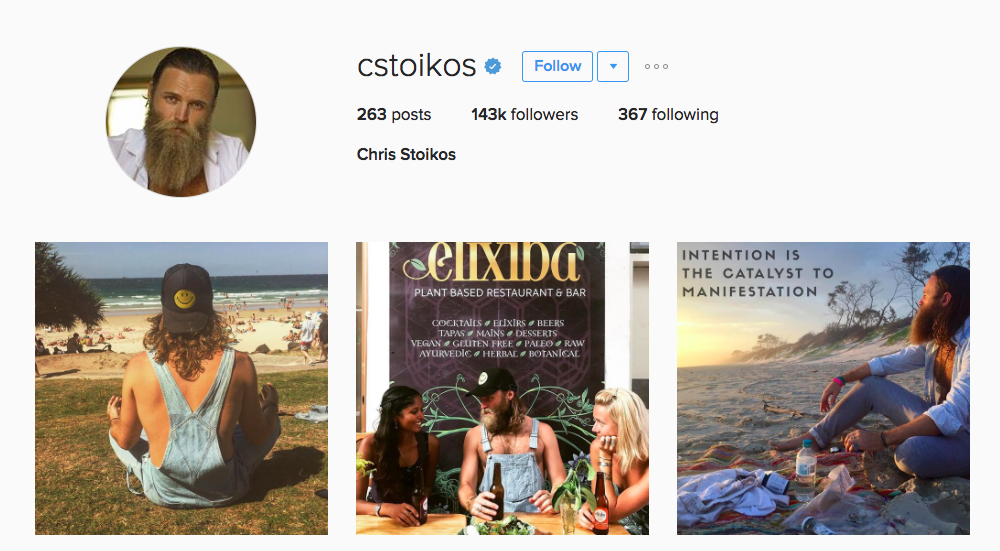 Chris Stoikos
Chris Stoikos is the face of Dollar Beard Club and a top entrepreneur influencer. He's well known for his zany videos, which generated over 130 million views and $10.5 million in sales this year. His unique personality pulls in followers to see where Chris will take them next with his products and promotions.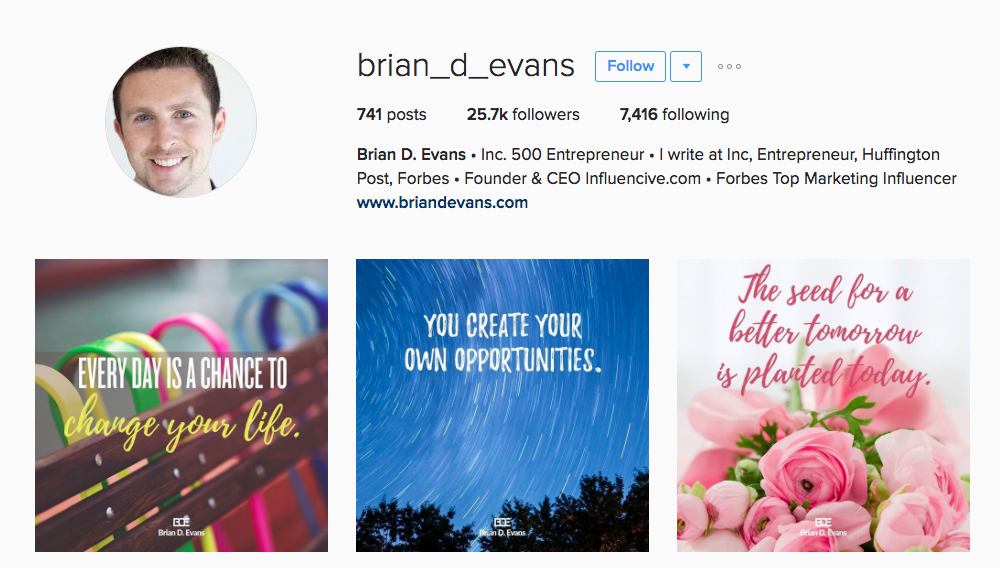 Brian D. Evans
Brian D. Evans is the CEO and founder of Influencive, an online publication geared toward influencer marketing strategies. As one of the top entrepreneur influencers, he has millions of followers who tend to be young entrepreneurs. They are interested most in his perspectives on general business, as well as tactics to employ in the influencer marketing space. And his advertising and marketing agency, BDE Ventures, is one of the fastest growing in the U.S.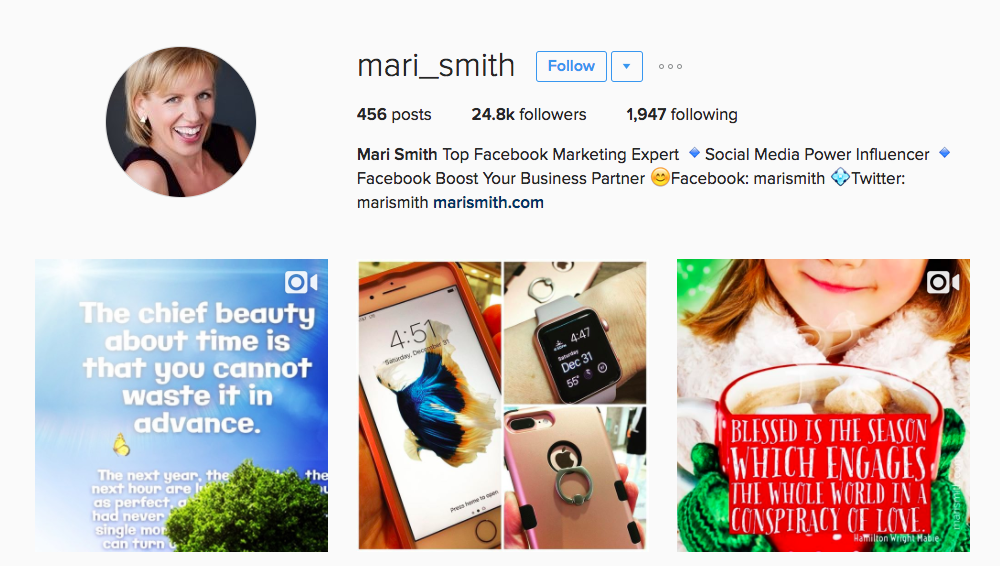 Mari Smith
Named by Forbes magazine as a Top 10 Social Media Influencer, Mari Smith is a serious Facebook marketing expert. Mari is also a top entrepreneur influencer who authored two books: "The New Relationship Marketing" and "Facebook Marketing: An Hour A Day," of which she is a co-author.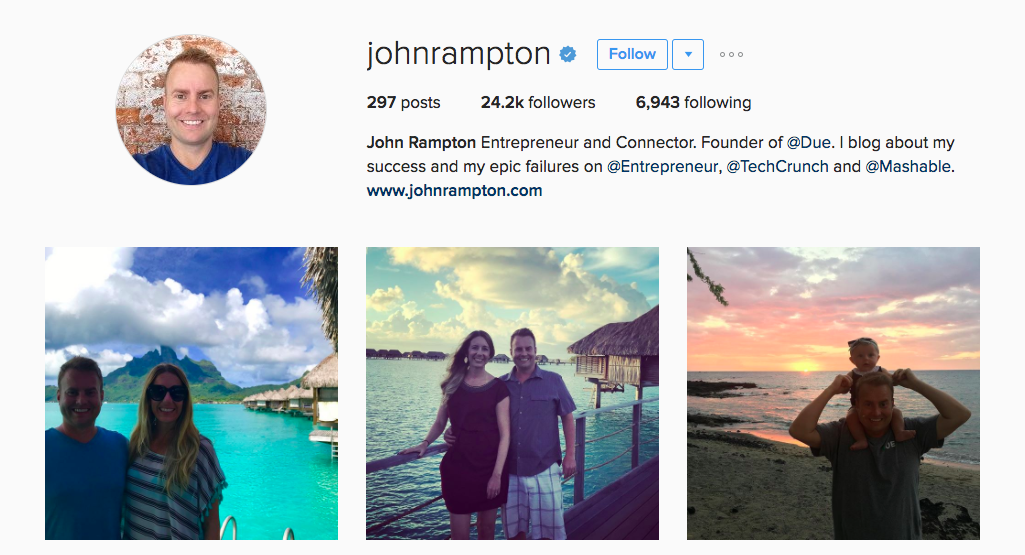 John Rampton
John Rampton is one of the top entrepreneur influencers in the blogging and digital media industry. Called the "entrepreneur and connector," John is famous for networking with influencers. And, he's been named #3 of the Top 50 Online Influencers in the World by Entrepreneur magazine.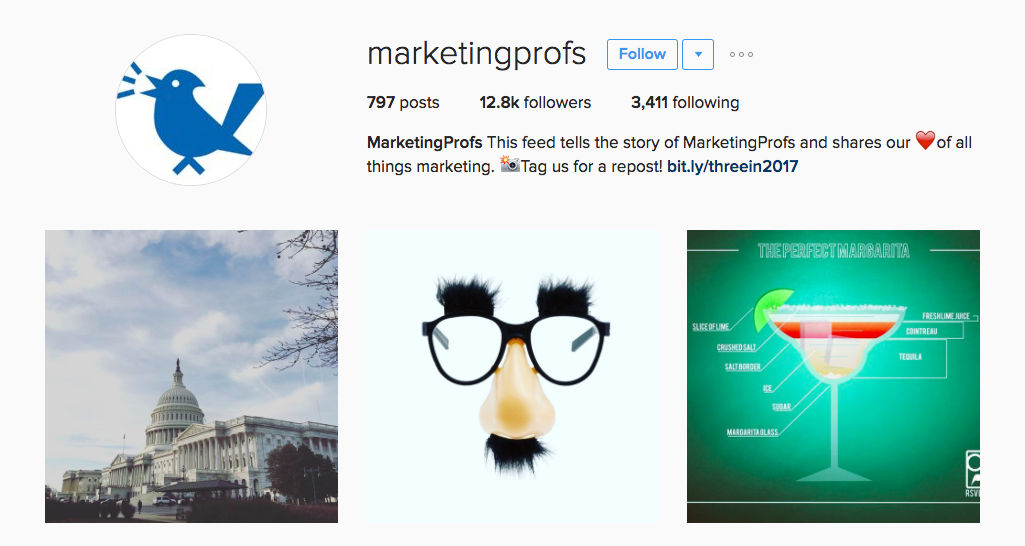 Ann Handley
Ann Handley, chief content officer of Marketing Profs, knows a thing or two about influencer marketing. Forbes has named her the Most Influential Woman in Social Media. Plus, she's one of the Top 20 Women Bloggers. The top entrepreneur influencer is also a published author, with two books about writing content to her credit.
Being an expert in their fields is just the beginning for this group. They take what they know and share it with their followers, who hope to achieve similar successes. Their appeal lies not only in their entrepreneurial spirits. They also have the ability to relate to real people, creating that unstoppable combination of authenticity and magic.