We have recently added Cost Per Click (CPC) opportunities to SocialSpark. You now have the ability to pay bloggers on a CPC basis for sponsored conversations on their blog as well as status updates on Facebook and Twitter.
– All CPC Click Traffic is 3rd party audited by Click Forensics
– Minimum bid is $.25 per click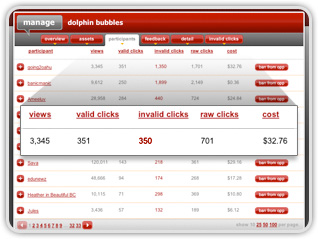 We are offering our advertisers a special deal, good through April 15th, 2009. For every one hundred dollars you spend in SocialSpark we will match your spend up to one thousand dollars. Spend $300 and get $600 with of clicks. Spend $1000 and get $2000 worth of clicks.
For more information on CPC please download the SocialSpark CPC Guide (2.2MB PDF)
To get started please contact Randy Mountz, VP of Sales at 1.866.514.1680 ext 117