At IZEA we are always moving forward, as part of that, IZEAx is always improving. In our latest release, which is available now, we added additional Search filters and the ability to clone an Opportunity for Marketers. For Creators, we added notification badges that show how many of their current Sponsorship and Content Offers require action.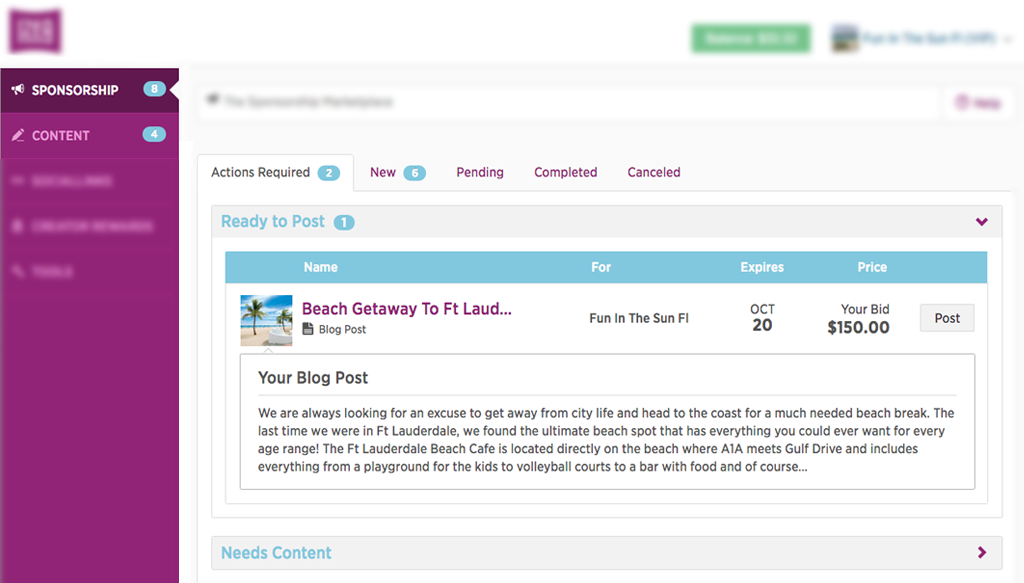 The Creator experience has been improved! The Taken and Completed tabs have been separated in order to alleviate any confusion between the two. Also, Creators will now see how many of their on-going Offers require their attention thanks to notification badges in their left hand navigation area, as seen above.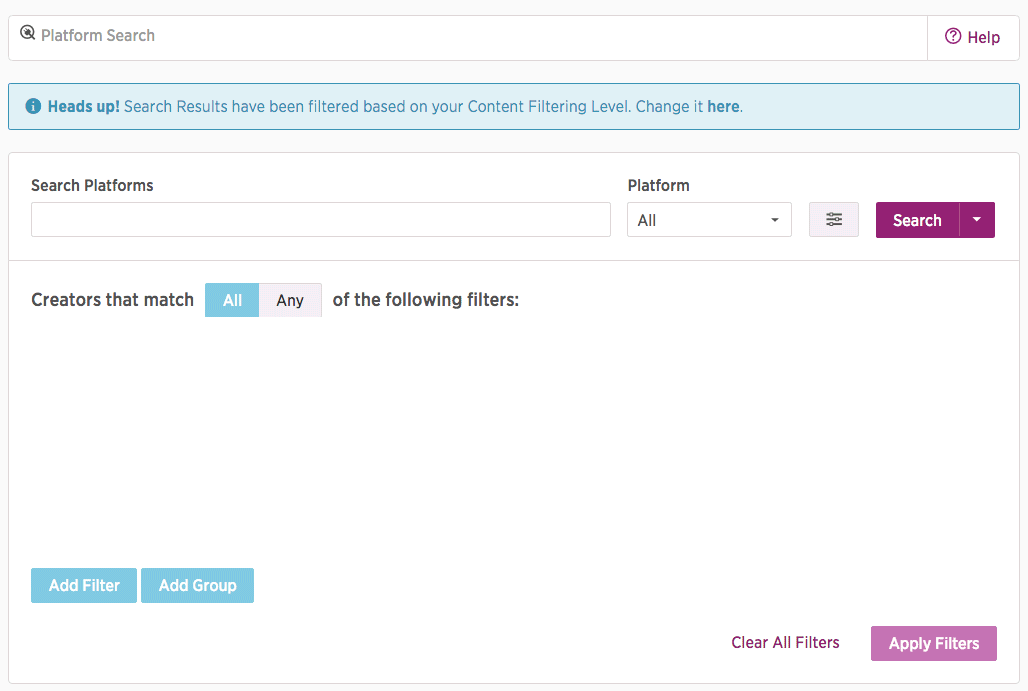 Marketers are now able to filter by any field that they can use for Opportunity targeting. With the additional Search filters, finding Creators has never been easier.

Once a Marketer finds the perfect Creator, the process of activating them is now streamlined further with the ability to clone existing Opportunities. Cloned Opportunities will have the same platform and type as the original, and will retain all targeting information.
Excited to try out these new features? Log in or sign up today to see what IZEAx has to offer you!