GIF, which stands for Graphics Interchange Format, is a short,captivating animation. GIFs bring pictures to life. While the pronunciation of the acronym may still be debated, its growth and overall popularity certainly is not! GIFs have rapidly become prominent in brands' content across the web. It's time that business professionals start taking them seriously and begin implementing animated GIF content marketing into their own marketing campaign. Here's why.
Showcase Your Product with Animated GIF Content Marketing
You can put your product on a visual loop that allows viewers to get a closer look at the its functionality in seconds. It's a great way to quickly show product and service features, which can attract and educate your audience more effectively than a traditional still-picture could. Animated GIFs are particularly useful for apps and SaaS offerings.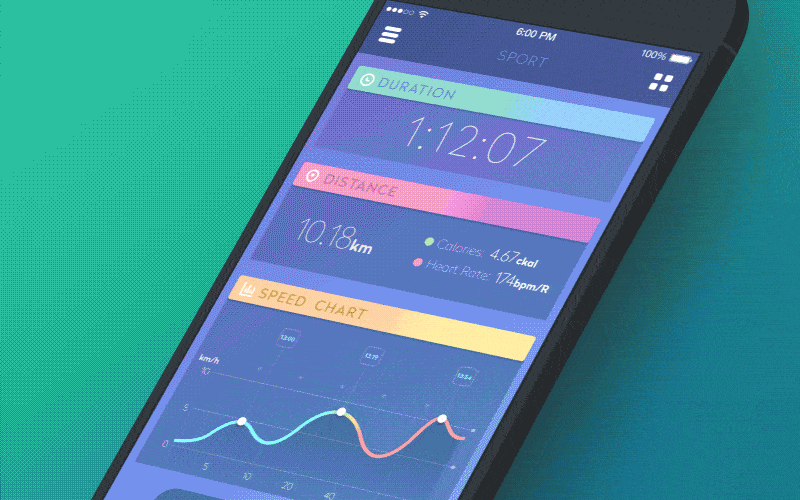 Animated GIF Content Marketing Adds Context
Let's face it, people don't want to read boring content. If the content you're producing doesn't instantly solve a pain point or make the audience's day better, your readers are almost guaranteed to bounce. It's important to keep it fun and entertaining, which is exactly what GIFs excel at. They can visually explain what words can't. After all, if "a picture's worth a thousand words," then a moving image is worth even more! It's time to set the context behind the content by using animated GIFs.
Sometimes it's easier to show people how you feel rather than trying to explain it in words. GIFs are an ideal way to shorten content length and increase engagement. They allow you to show any type of emotion and enhance your message. Whether you're trying to show humor or sadness, bliss or devastation, a GIF can get the job done. For example, I can describe to you how it feels to get spit out of the curl while surfing a tropical wave. Or, I could just show you with a GIF.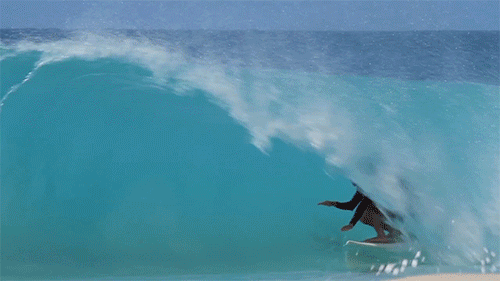 Use Animated GIF Content Marketing To Grab Attention in an Email
Emails were not designed to be fun. However, incorporating a GIF in your emails can create a new dimension and add excitement to an otherwise boring experience. According to Statistic Brain's Study, the average attention span in 2015 is just 8.25 seconds. Is that enough time to read the entire email you've crafted? GIFs have the power to hold readers longer than words can, particularly in a pile of hundreds of other emails fighting for attention. Our friends at Litmus are leaders in effective email marketing, as seen below with the powerful use of GIFs to expand their product offering.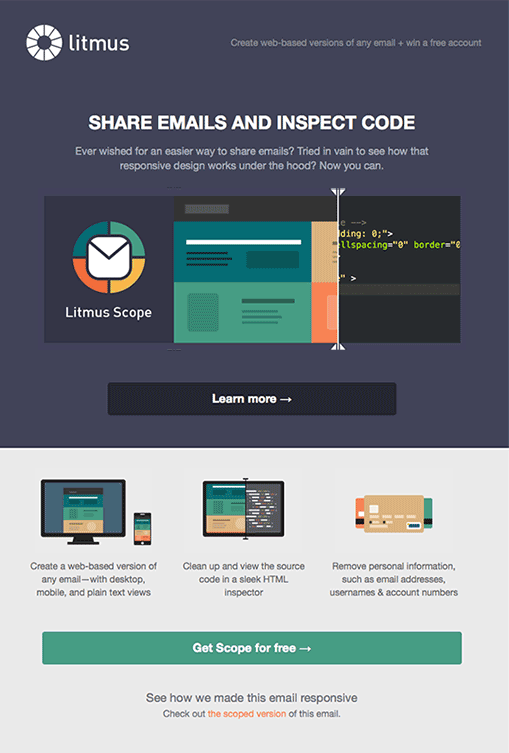 Boost Social Engagement With Animated Gif Content Marketing
According to Buzzsumo, "Facebook posts with images see 2.3X more engagement than those without images". We live in a society where pictures and visuals hit harder than words when trying to grab attention. By adding movement to an image, you are increasing your odds of holding attention and fostering engagement.
It's time to start utilizing animated GIFs as a marketing tool! They're are taking over social media and are just too useful to pass up. If you want to stay current you'd be wise to add animated GIFs to your upcoming content calendar.