Ted's been doing some updates on CollegeFest '07, I noticed, but I thought I'd post some photos I took at the event yesterday. Crowds were plenty from opening-to-close (in fact, we found out this morning all attendance records were broken), and we had constant traffic in our booth! Good stuff!
Here are some pictures, including our two Postie Reporters, Drew & Justin: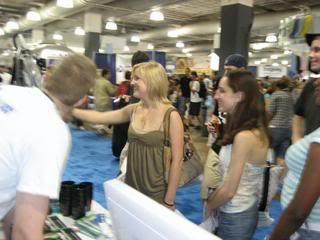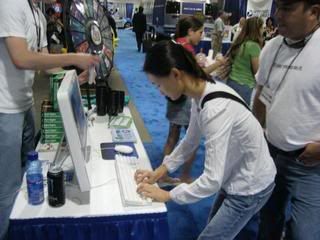 Drew also just did a live interview–which you can catch here on our blog–with musician Laura Glyda.